Story
Cities4Forests @ COP25: Community Climate Action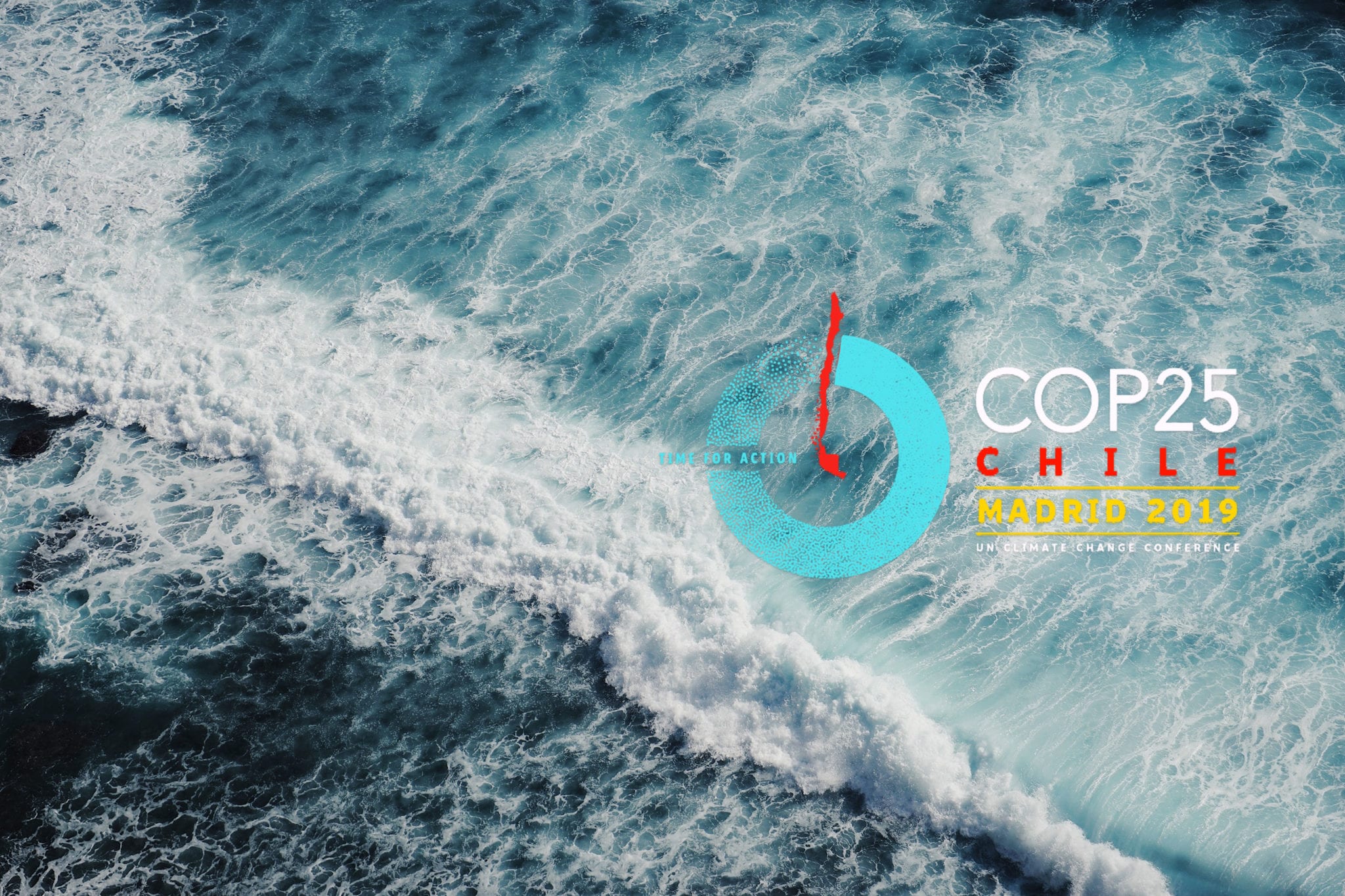 As part of the 25th United Nations Framework Convention on Climate Change (UNFCCC) Conference of the Parties (COP25) in Madrid, Spain, Cities4Forests organized an official side-event at the EU Pavilion called Community Climate Action: From Global To Local Reforestation. This event contributed to advancing the #TimeForAction (#TiempoParaActuar) theme and fostered debate amongst young activists, national ministries and cities within the context of the forest-focused day of high-level panels throughout 5 December:
The Cities4Forests session included over 40 attendees from different ages, backgrounds and continents, and brought together a variety of speakers to provide different perspectives on Community Climate Action. The event opened with Mario Boccucci, Head of UN-REDD Programme Secretariat, who presented the increasing importance of connecting cities and forests. He highlighted the role Cities4Forests plays in providing political, social, and economic support for local governments and urban residents to integrate the inner, nearby and faraway forests into development plans, programs, and investments. "Together," he said, "we can move towards a more conscious and participatory society to protect and restore forests at a global scale."
Stuart Reigeluth, co-founder of Cities4Forests, presented an overview of our initiative and highlighted some of our activities with partner cities, such as Antananarivo, Madagascar, where – responding to the mayor's request for technical assistance to increase urban trees – Cities4Forests hosted the first-ever tree cover mapping workshop in August 2019. As a result of that workshop, Antananarivo set its first baseline for urban tree canopy.
Kochi, India was also featured, where there are ongoing efforts to restore green areas around their city after the severe flooding over the last two years. Cities4Forests and Kochi are mapping and managing land-use and land-cover, heat islands, and existing blue and green infrastructure to improve community resilience. Moreover, Kochi is cultivating public awareness and developing a mitigation action plan that identifies landscape restoration opportunities through a community-based approach.
Silvia Brilhante, Assistant Secretary of Planning of Rio Branco, Brazil shared some of the climate action initiatives that Rio Branco is implementing. Over the past 10 years, Rio Branco has expanded the number of its urban parks from five to thirteen; the total area of urban parks today covers more than 3 million square meters. Public action had focused mainly on the establishment of parks and green areas in flood-prone urban canyons and valley bottoms; now the municipal government plants (on average) more than 3,000 street trees per year.
Rio Branco has an extensive cultural program to involve city residents in nature conservation through films and street art, as well as environmental education activities that are developed with the community, such as school programs and municipal networks. These actions aim to promote forest conservation and broaden awareness of environmental risks. For children and young adults, who spend increasing amounts of time online and on screens, the municipal government encourages contact with nature, and is developing campaigns that lead residents to parks where they can find physical activity spaces, sports facilities and general health environments for open-air leisure.
VaniaOlmos Lau, a representative of Youth4Nature (an initiative by The Nature Conservancy), shared the story of her hometown, Mexico City, presenting some of the challenges that young people face in an air-polluted, water-stressed megalopolis that is surrounded by mountains and forests. Rural communities inhabiting or connected with forests near Mexico City often abandon their land to seek a more lucrative life in the capital. This is particularly true for youth, but there's another side to the coin: some youth are increasingly concerned about the ecological crisis and are taking action in their communities, pushing for more nature-friendly living. Mexico City exemplifies a mega-city that is confronted with reconciling the challenges of becoming more people- and nature-centered.
Eleanore Henderson, Project Coordinator from Cultiva Chile, presented the non-profit's work as a leading Chilean NGO working with people and organizations on reforestation projects and environmental-educational programs. Cultiva Chile organizes large awareness-raising campaigns addressing the climate crisis and the importance of green spaces through broad public reforestation activities and more tailored educational workshops.
On 6 December (#6D), Cultiva Chile carried out the biggest mass reforestation in the history of Chile in the hillsides of Renca (part of Santiago), with the participation of 10,000 youth and leaders during a highly social, environmental, educational and community-building day. The project highlighted the urgency of committing to and implementing concrete actions to alleviate the climate crisis around the world. CultivaChile believes that people are the main generators of transformative and restorative change and that we can lead meaningful actions to reconnect with nature and ultimately to regenerate our world.
Cities4Forests invited Mr. Michael Akowuah, Manager of Legal Affairs at the Forestry Commission of the Ministry of Lands and Natural Resources of Ghana, to present the country's national reforestation plans as well as their community actions. The Green Accra Plan was also mentioned and the audience asked essential questions that remain important for tree-planting campaigns to consider going forward, such as how do we activate citizens to care about forests? How do you identify places to plant trees in dense cities? How can we better monitor trees actually survive to provide benefits?
In summary, significant debate arose around the need to generate employment with forest-related jobs for youth and local communities to see the environmental and economic value of reconnecting with nature and integrating trees and forests more into our lives again. The importance of monitoring and verifying tree-planting exercises was a recurrent theme throughout the discussion. Follow-up steps include consolidating relations with local associations such as Cultiva Chile and Youth4Nature while including cities actively more in the conversation to advance community climate action.
Other Cities4Forests Highlights
Cities4Forests was well represented at COP25, with WRI leaders and experts speaking at numerous official side events and high-level panels:

Land Use Action Event: Maximizing the contribution of the land use sector to a 1.5 C climate neutral and resilient world (6 December 2019 15:00-18:00, Torres del Paine)
The three-hour, five-panel event showcased concrete examples in the land use sector that successfully united academia, policy makers, experts and the private sector to design and implement nature-based solutions addressing the climate crisis. The event also discussed pathways to accelerate the transformational change needed in sectors from private finance to supply chains and food systems to maximize the contribution of the land sector towards a climate neutral future by 2050. Frances Seymour, Distinguished Senior Fellow at World Resources Institute (WRI), moderated two panels, one on forest conservation and REDD+ and the other on greening cities; Paige Langer, Research Analyst at the WRI Forest Program, participated on the Landscape Restoration panel, highlighting WRI's work on monitoring; and Andrés Flores Montalvo, Director of Climate Change and Energy at WRI Mexico participated on the Regreening Cities panel, presenting Cities4Forests and our work in Mexico.

Integrating Biodiversity, Climate and Land Management: (7 December 2019 10:30-11:30, NDC Partnership Pavilion)
Frances Seymour, Distinguished Senior Fellow at WRI, moderated a session focused on the synergies of integrating biodiversity, climate change and land management into urban planning in cities and introduced the Cities4Forests concept of connecting inner, nearby, and faraway forests. Speakers from the Global Environment Facility (GEF), UN Convention to Combat Desertification (UNCCD); and the World Bank highlighted the importance of creating holistic approaches in addressing climate change, urban development, ecosystem services and nature-based solutions while representatives from ICLEI Cities Biodiversity Center and the City of Essen provided a local perspective, sharing experiences of implementing frameworks and policies to achieve not only greener cities, but Nationally Determined Contributions (NDCs) and National Adaptation Plans (NAPs) as well.