Story
Cities4Forests convenes prior to the Urban Future Global Conference
On 21 May 2019, the high-level Cities4Forests exchange took place as a pre-event to the Urban Future Global Conference (22-24 May 2019) in Oslo, Norway. UFCG is one of the most interdisciplinary events for sustainable action and a meeting place for today's most active and passionate city-changers coming from a wide variety of organizations, all levels and with forward thinking and action-oriented agendas.
The Cities4Forests Exchange was hosted at the City Hall of Oslo with over 45 attendees and five Cities4Forests founding city representatives: Mrs. Soumini Jain, Mayor of Kochi, INDIA; Mr. Olivier Andrianarisoa, Deputy Mayor of Antananarivo, MADAGASCAR; Mrs. Veronica Arias, former Secretary of Environment, Quito, ECUADOR; Mrs. Karina Aguilar Vizcaino, Ecosystem Improvement Manager, Metropolitan Urban Forest Agency Guadalajara, MEXICO; and Mr. Raymond Johansen, Governing Mayor of Oslo, NORWAY who opened the high-level exchange:
This high-level exchange was opened by Mr. Todd Gartner, Director of the World Resources Institute (WRI) team for Cities4Forests, introducing the initiative and presenting our goals and highlights from founding cities. This was followed by short statements from four founding cities and an active discussion led by Mr Scott Francisco, Co Founder and Director of Cities4Forests, on areas of convergence and cooperation to achieve results on the ground. The event offered the chance to learn about cases that each founding city suffer considering their geographic diversity, their challenges and opportunities to better conserve, manage, and restore forests and natural infrastructure.
Mrs. Veronica Arias presented the New Urban Agenda that aims to "promote sustainable management and use of natural resources and land" and "ensure reliable supply and value chains that connect urban and rural supply and demand to foster equitable regional development across the rural-urban continuum" and calls for urban development that protects the planet.
Quito has a total area of 423,074 hectares of which natural area represent 60,7% (11,1% is built-up area and 28,2% is characterized as agricultural land). Quito is developing green infrastructure and nature-based solutions as significant components in its mitigation and adaptation strategies. According to Mrs. Arias, cities should define and protect their natural areas through the planning of Municipal Protected Areas that can foster sustainable development for nature and communities to thrive together. Quito has initiated efforts to guarantee sustainable city development focused on the city´s fragile ecosystems and has recognized the importance of forest conservation for preservation of ecosystem services.
In total, the Quito District has 149,000 hectares that are officially Areas for Conservation and Sustainable Use – they have their own management plans that have been developed by its inhabitants. The Secretariat of the Environment, in its effort to conserve the natural heritage, created the Sub-system of Natural Protected Areas and Ecological Corridors, which is consolidated as an integrated participatory management space, where citizens, organizations and institutions work in coordination to promote conservation and conservation systems, sustainable production, strengthening the identity of the territory.
Mrs. Soumini Jain, Mayor of Kochi, presented the abundant green cover, backwaters and natural cultural heritage which has led to Kochi being hailed as a tourism and commercial destination. Studies have shown that the green cover and wetland area is fast giving way to built-up area. In the last decade, the city has witnessed a construction boom, which has led to a 15% reduction in green cover in coastal areas of the district as well as a reduction in the mangrove cover. This has led the city to bear the brunt of extreme climate events.
In August 2018, the city of Kochi was struck by devastating floods that caused the loss of more than 400 people across the region. This event was a powerful wake up call, forcing Kochi to reckon with several truths: extreme weather events like the floods are becoming more frequent and more damaging; urban planning and infrastructure need to be equipped to handle extreme events; and forests and green infrastructure are a powerful, but often overlooked tool for disaster prevention and resilience. Kochi is committed towards ensuring safety and environmental stability to its residents with unencumbered economic growth.
Mr. Olivier Andrianarisoa, Deputy Mayor of Antananarivo, stated the importance of agriculture and food provision for its population. He presented the challenges of the increasing number of people living in urban and peri-urban areas and the relevance of protecting ecosystems and a sustainable management of water resources to secure food.
Ms. Karina Aguilar highlighted the importance of having an integral ecosystem vision for the continuous improvement of Guadalajara with a management model that focuses on quality, and that is scalable and replicable. This model transitioned from managing 91 hectares to 167, then to 419 hectares, and it is possible to keep including new spaces. She said: "We are working on reforestation and on rewilding the natural origin of the places. The use of native trees is very important to ensure different species remain in their ecosystems conserving its biodiversity."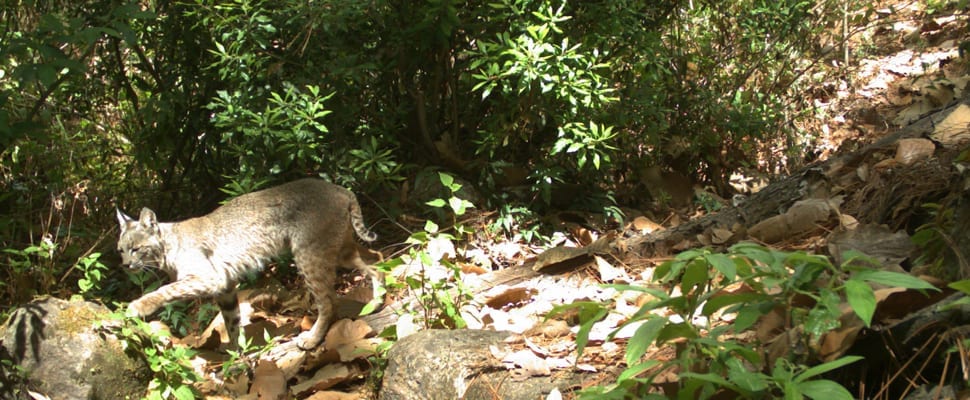 We also had the honor of hearing from other European cities: Mr. Pierfrancesco Maran, Deputy Mayor for Urban Planning, Green Areas, Milan, ITALY, presented their efforts to make Milan a more sustainable city through the regeneration of 7 abandoned railway stations and the development of green and rural areas within the city. In parallel, Mrs. Katarina Luhr, Vice Mayor for Environment and Climate, Stockholm, SWEDEN, presented their dedication to be a ever greener and more environmentally-friendly city with a high quality of life and health for all.
As part of the discussion, insightful contributions came from partner organization NICFI that emphasized the importance of protecting the 'faraway'forests and how cities can use technical expertise from Cities4Forests to improve their work in these to avoid deforestation. NGOs like WWF Norway contributed with a focus on biodiversity conservation around local ecosystems and their importance for food provision and health. Corporations, like SWECO, recognized the multitude of benefits that trees and forests can provide to urban residents and the role cities can play to help conserve, restore, and sustainably manage forests.