Story
Building the first Cities4Forests Bridge in Quito: A model for climate-friendly infrastructure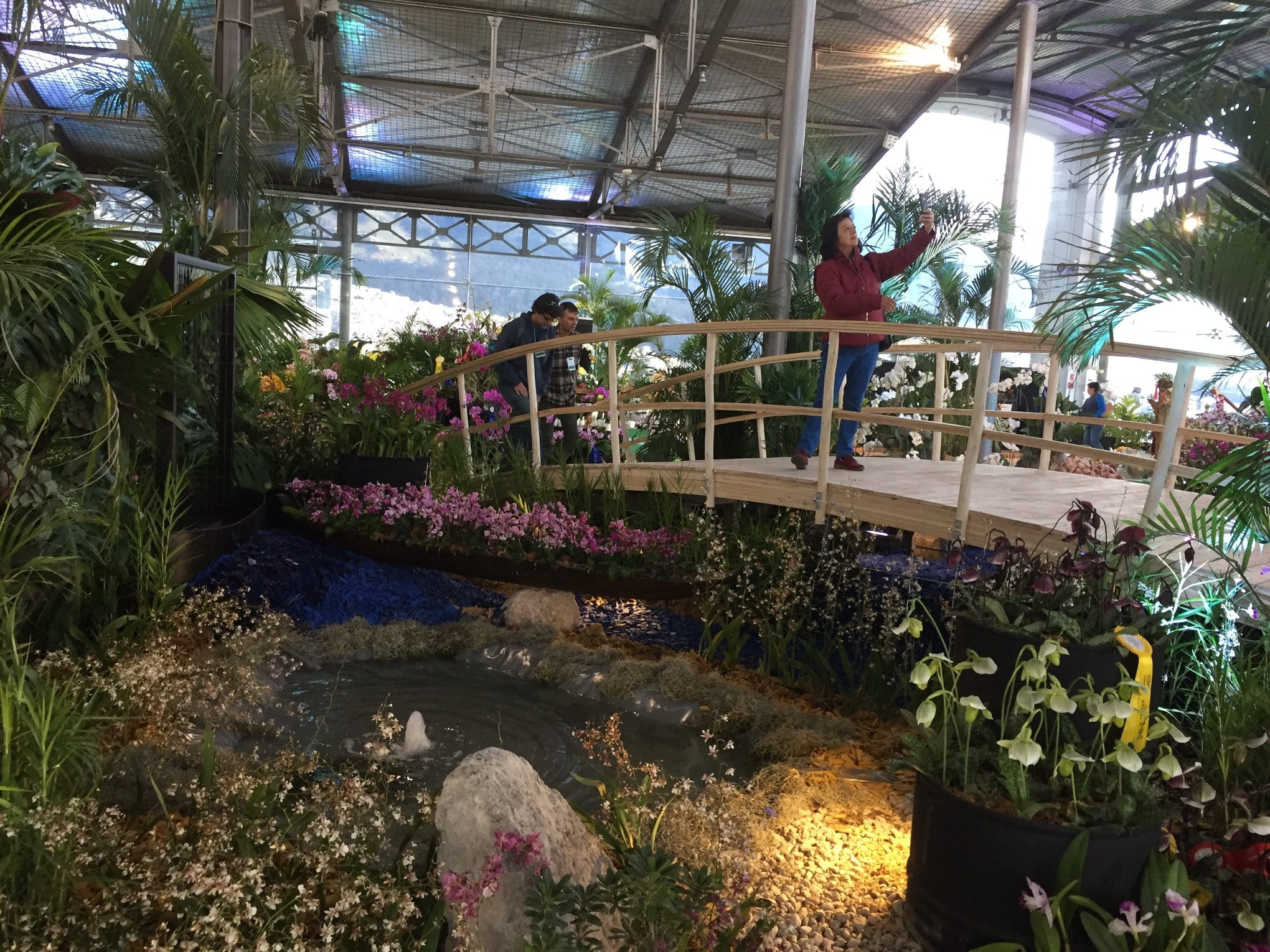 Quito, Ecuador Cities4Forests presented a pilot project at the Jardin Botanico's International Orchid Exhibition on 3-6 October demonstrating the potential of forest-positive wood in urban construction and collaboration.
The Cities4Forests Bridge is a model climate-positive project and a small example of what we envision when cities work with local organisations and the landscape; building and restoring nature together.
In designing the bridge, we collaborated with a local sawmill run by an indigenous community and partnered with local architects and carpenters to use sustainably harvested eucalyptus wood, furthering plans to gradually remove this exotic tree species and restore native biodiversity threatened by deforestation. The bridge spans 10m and contains 2205 kg of CO2 sequestered in the bridge timber. This demonstrates potential climate solutions based on building with sustainably-sourced wood.
Finding profitable and beneficial uses for the non-native eucalyptus wood can help cities like Quito restore their inner and nearby forests as trees are removed and native species are reintroduced.
Close to 10,000 people attended the exhibition over four days, where they could witness the breathtaking beauty of over 5,000 types of orchids from all across the world and get a better understanding of how the orchids' natural habitats are being conserved for future generations.
The bridge pays tribute to naturalist and explorer Alexander Von Humboldt who was celebrated at the exhibition on his 250th anniversary. On his visit to Quito he documented native vegetation and recognized for the first time the concept of unique "ecosystems" and brought new knowledge and inspiration back to the old world. Far ahead of his time, Von Humboldt warned of the risks of deforestation such as floods, landslides, and droughts.
Read more about the "wood urbanism" revolution.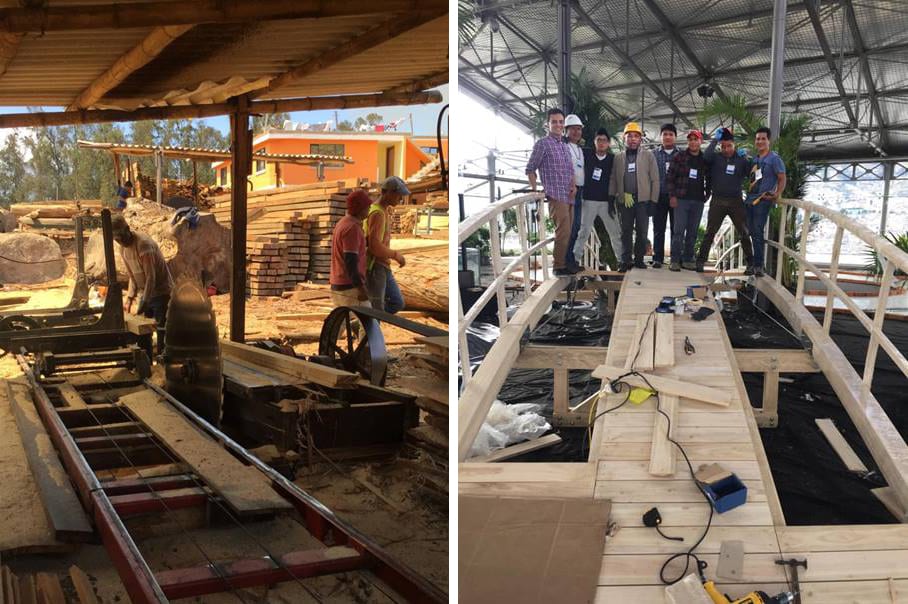 An abridged Von Humboldt quote, written more than 200 years ago but still very relevant today was inscribed on the bridge:

When forests are destroyed, the springs completely dry up… heavy rains are no longer hindered in their course; and instead of slowly increasing the level of the rivers through progressive filtration, they race down the sides of the hills, drag the loose earth, and form the flash floods which devastate the environment.
Ecuador
Ecuador possesses a dense amount of biodiversity, holding eight percent of the Earth's amphibians, five percent of its reptiles and 16 percent of bird species within 0.2 percent of earth's land area.
Unfortunately, only around 5 percent of Ecuador's native western forests remain, due in part to deforestation and widespread Eucalyptus plantations in the Ecuadorian Andes. Not all Eucalyptus is bad, however the increased of monoculture plantations presents a heightened fire risk, depletes the water table, contaminates soil with Eucaliptol resin, and starves native fauna of food, water, and ultimately habitat (www.tropismo.org). The pairing of Eucalyptus in urban uses and the biological diversity of the orchids is intended to raise awareness of not only the potential of wood as a construction material, but also to improve forest conservation practises in Latin America.
Cities4Forests Bridge
This bridge is part of a bigger process to keep forests standing while supporting sustainable livelihoods, community conservation and restoration work. It also represents a climate change innovation as cities look to wood as a building material that uses less fossil fuel, reduces greenhouse gasses, and sequesters carbon inside the material. This is a "triple win" for cities: beautiful architecture, low or net-negative carbon materials, and local forests protected through sustainable wood sourcing.
The idea for the bridge was planted during the workshop Cities4Forests facilitated with Quito in April 2019 to further develop their goals and capacity – a journey of discovery to inspire new thinking and accelerate current forest, tree, and sustainability initiatives. The workshop brought together key people and departments from across the city to share challenges, ideas, plans and projects around working with trees and forests. The workshop uncovered meaningful and nuanced insights, and set the foundations for long term sustainable change.
Some of Quito's goals include: Continuing to protect the heritage trees in the city, continued protection of Quito's watershed, linking climate action plans to forest conservation and restoration, improved guidelines on sustainable timber from Ecuador's forests.
The city of Quito has recently become a leader in protection and restoration of nearby forests to protect local watersheds through the effort of the Quito Water Fund (FONAG). This is just one of the many ways that Quito is taking responsibility for its impact on forests. Cities4Forests is continuing its work with the Quito municipality to advance these goals and expand the cities restoration and conservation plans and the influence it can have beyond its boundaries.