Story
Wood as a First Choice Building Material. What are the Benefits?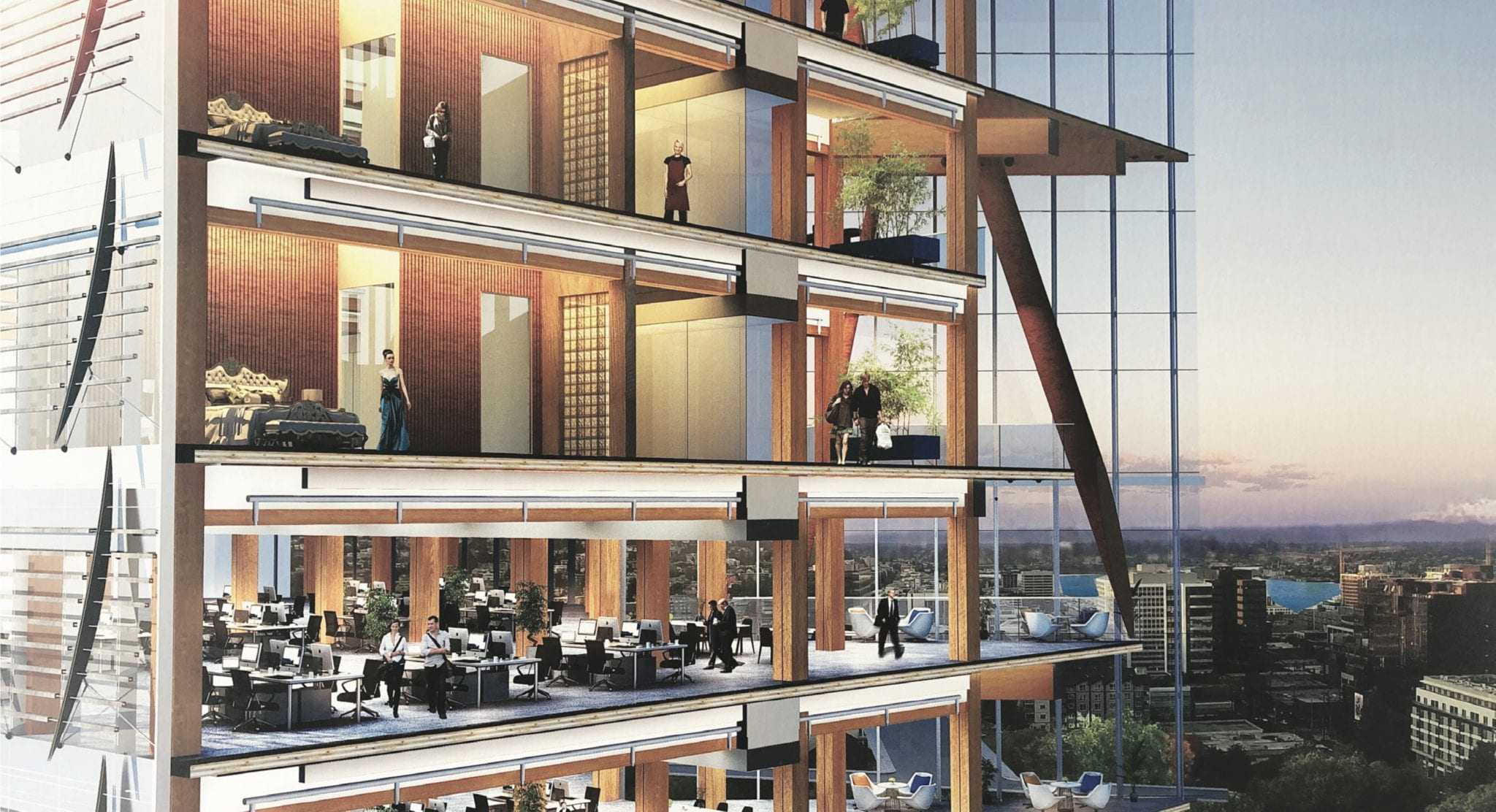 Wood is becoming the global building material for innovative urban construction. Dozens of cities, like Toronto, London, Vienna, Vancouver, Tokyo and Lagos, are proposing, and building radical new designs for urban living made almost entirely of "mass timber" — a term for large laminated slabs and beams that are fire resistant due to their size. These precision components are assembled in state-of-the-art factories from smaller pieces of solid wood, leading to stable and incredibly strong building elements that can carry structures as tall as the Empire State building.
The movement towards "wood urbanism" is being driven in part by the ecological and climate goals of cities. Studies show that unlike concrete or steel, which require massive amounts of fossil fuel energy to create, wood absorbs carbon dioxide from the atmosphere and locks it in the building for generations. And wood components can be easily reused if the building is dismantled. Cities are also becoming aware of the human health benefits, which appeal to home buyers or office space tenants, and also make the material attractive to developers who can sell space for a higher value. Some studies show reduced stress, blood pressure and heart rates in wood buildings. Wood buildings also have the advantage of much shorter and much quieter construction phases – a big advantage on densely populated and costly urban real estate.
Challenges facing the wood urbanism movement include outdated building codes that have not yet recognized the safety and ecological advantages of this new technology, and re-aligning forestry practices with the increasing demand for accountability, transparency and environmental responsibility. Many of these concerns are being addressed by Cities4Forests member cities who are taking the lead in redefining the way wood is used and sustainably-sourced for urban construction.