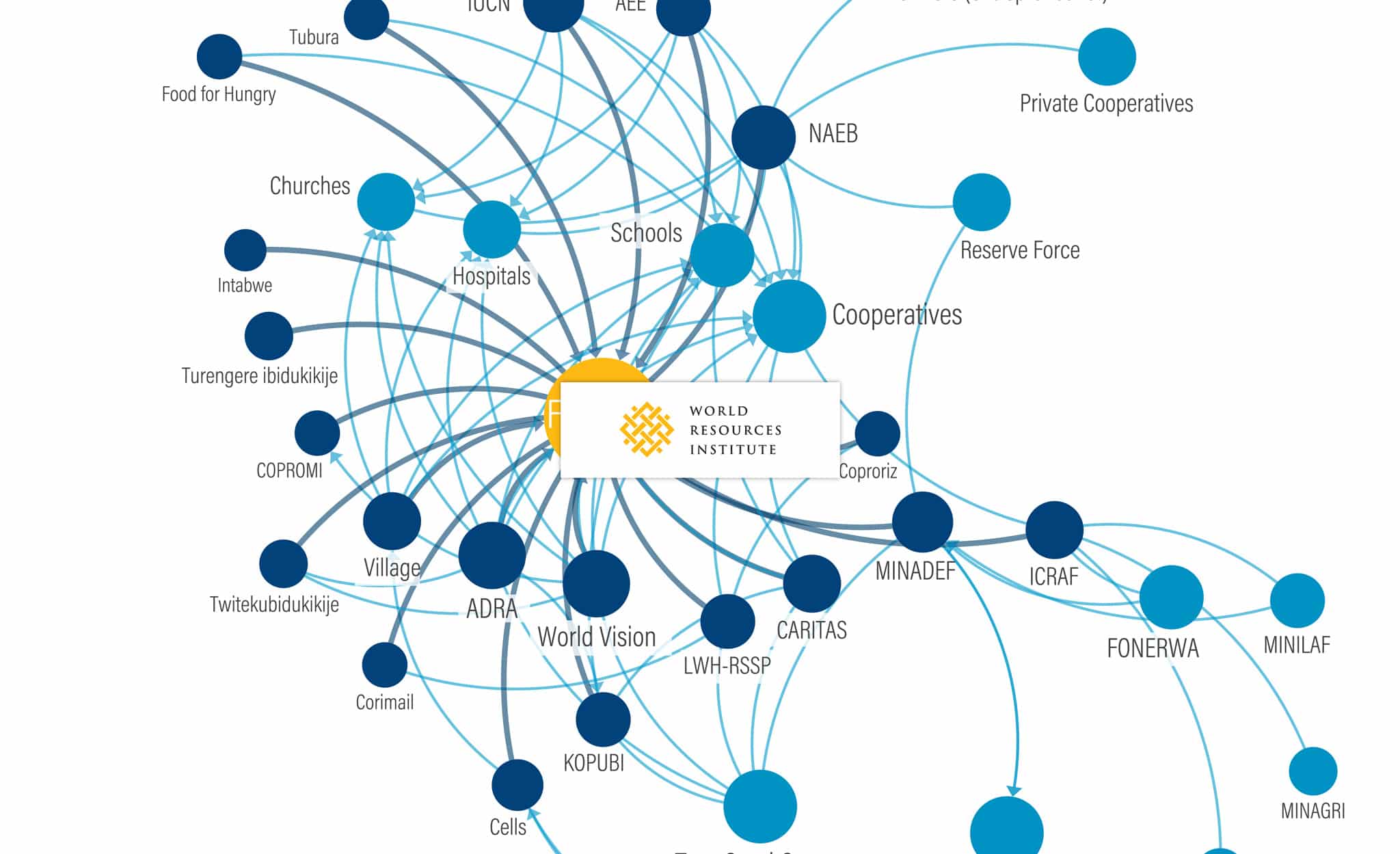 Tool
Mapping Social Landscapes
Developed by: World Resources Institute
Launched in 2015; Updated on a regular basis
---
Why Use the Tool
The Social Landscapes Guidebook takes a new approach to environmental governance by focusing on identifying the social capital of actors within the landscapes. It centers on two main approaches: 1) mapping actors' resource flows and 2) mapping actors' priorities and values. The guidebook focuses primarily on restoration, but the same methodologies can be adapted to broader analysis of natural resource governance. By using this guidebook, environmental practitioners can be more efficient with resources, collaboration, and outreach, and better anticipate potential conflicts and bottlenecks.
---
Recommended Tool
Sabin Ray, Research Analyst at WRI: sabin.ray@wri.org
---
Input Data Required
Qualitative data collection and analysis
Outputs
Social network analysis map, assessment of stakeholder priorities and values
Past Use Cases
Methodology tested in Brazil, India, Indonesia, Kenya, Mexico, and Rwanda. Read the case studies in the guide.
---