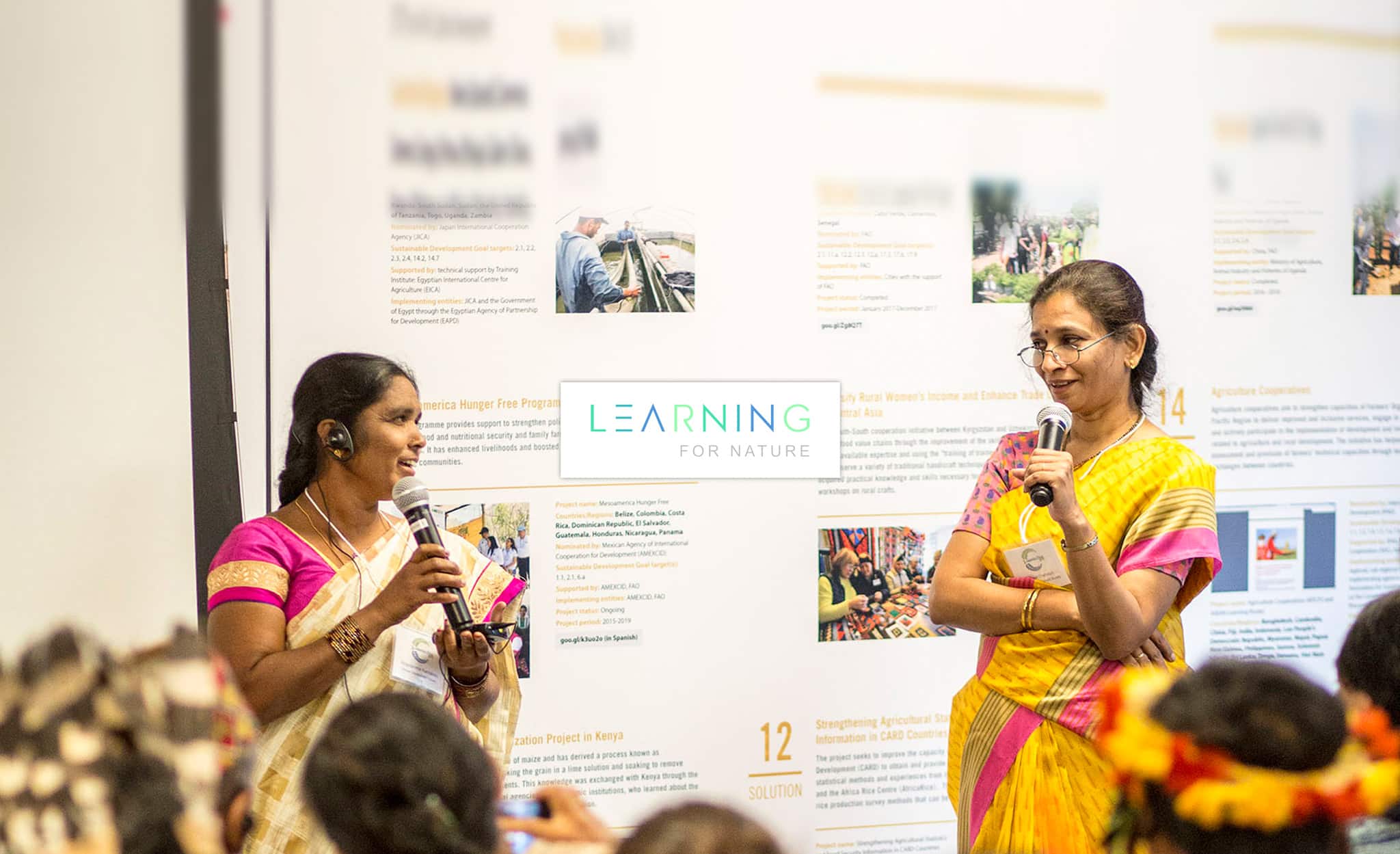 Developed by: United Nations Development Programme
Launched in 2018; Updated on a regular basis
---
Why Use the Tool
Learning for Nature provides opportunities to learn about biodiversity conservation, natural capital valuation, and more. Courses are intended specifically for policy-makers, who can access free online classes (known as MOOCs: massive online open courses) at their own pace. Access to the global multi-stakeholder networks mobilized by the three flagship initiatives housed within UNDP's Global Programme on Nature for Development – the Equator Initiative, the National Biodiversity Strategy and Action Plans (NBSAP) Forum, and the New York Declaration on Forests Global Platform – allows Learning for Nature to circulate knowledge while promoting best practices. Learn more about Learning for Nature here.
---
Recommended Tool
Viktoriia Brezheniuk, E-Learning and Capacity-Building Analyst: viktoriia.brezheniuk@undp.org
---
Outputs
Biodiversity-specific information on a range of topics of interest to policy-makers
Past Use Cases
More than 10,000 users from nearly 160 countries.
Case Study
Learning about Biodiversity Finance
With more than 10,000 users from nearly 160 countries and 66 learning offerings, the UN Development Programme (UNDP) Learning for Nature platform is helping policy-makers and practitioners around the globe to learn about biodiversity.
Earlier in 2019, the "Biodiversity Finance" MOOC (Massive Open Online Course) was launched. Available in four languages and supported by facilitators, this module introduced the learner to biodiversity finance, including the tools and policies needed to develop financially-sound, politically-feasible strategies for conservation and protection of biodiversity.
The MOOC was developed by experts from the UNDP, BIOFIN, and others. It presents information in a variety of formats, including webinars. Users can even communicate with one another via discussion forums. The course requires approximately 14 hours to complete but is self-paced. Anyone who participates in the course and completes the quizzes and final test will earn a certificate of completion.
---