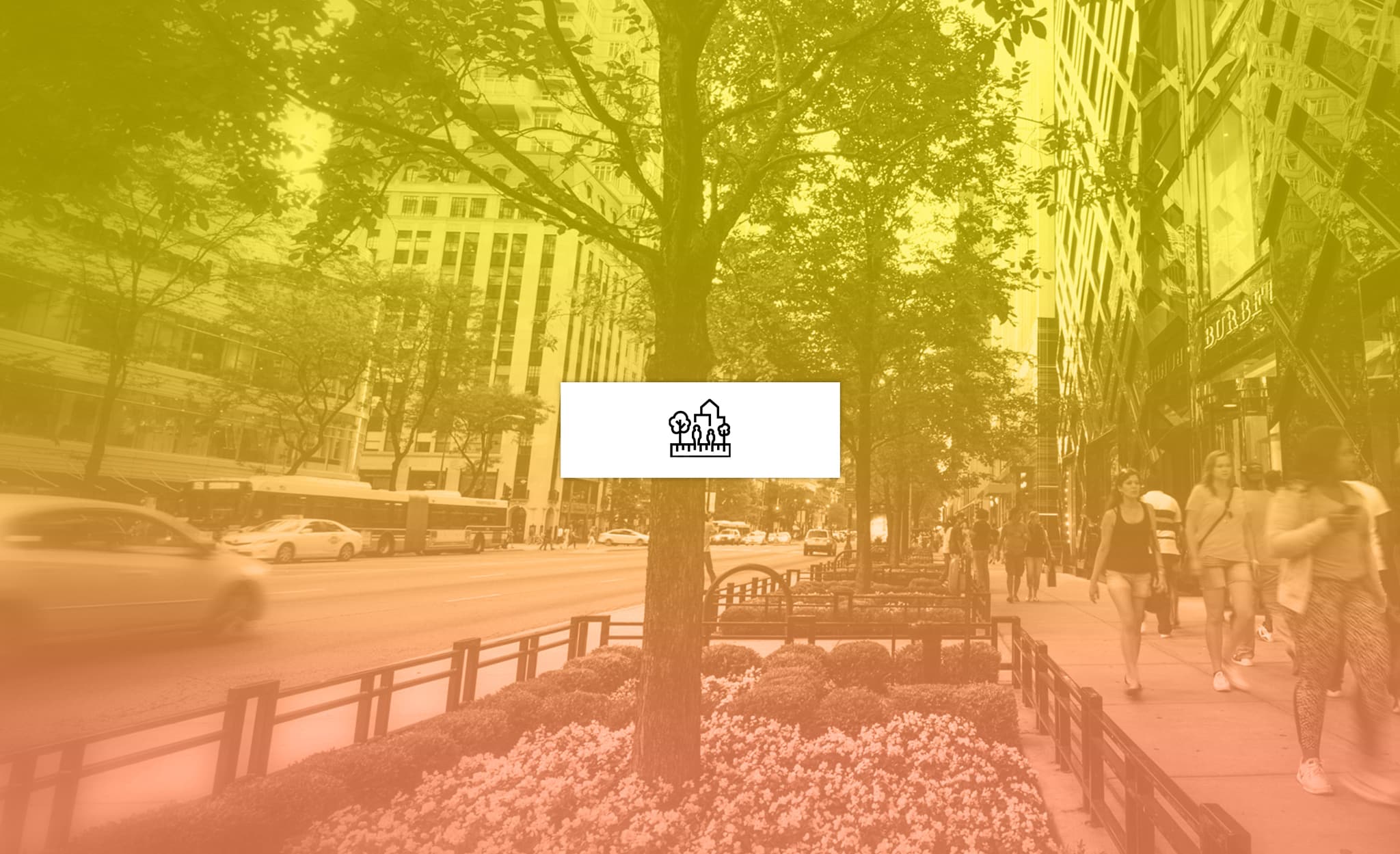 Tool
Community Assessment and Goal-Setting Tool
Developed by: Vibrant Cities Lab
Launched in 2017.
---
Why Use the Tool
The Community Assessment & Goal-Setting Tool helps urban foresters, city officials, and others understand their city's urban forestry efforts. The tool allows local stakeholders to set the current baseline and future goals for their comprehensive urban forestry program, focusing on tree inventories, urban forest characteristics, resident engagement, implementing projects, and much more. The gap analysis creates a roadmap with opportunities for improvement.
---
Recommended Tool
Larry Wiseman, Co-creator and Content Developer of Vibrant Cities Lab: ldwiseman@gmail.com
General questions to urban@fs.fed.us
---
Input Data Required
Information related to the city's urban forest program, such as status on canopy cover analysis, forest inventory, urban forest characteristics, planning processes, and more.
Outputs
Assessment of urban forestry program (including gap analysis) and goal-setting
Past Use Cases
Used in urban forest management assessment for Seattle, WA. Read more here.
Case Study
Improving Seattle's Forest Management
The City of Seattle, WA—nicknamed the "Emerald City" for its verdant forests—uses an "Urban Forest Stewardship Plan" (UFSP) to guide its urban forest activities. Seattle first developed its UFSP in 2007 and is currently in the process of revising its 2013 UFSP. In 2019, the city contracted with Davey Resource Group to assess the city's urban forest policies and projects.  
To provide a framework for discussion and identify areas of opportunity, Davey Resource Group used the Vibrant Cities Lab Community Assessment and Goal-Setting Tool. The gap analysis portion of the tool helped Davey Resource Group to identify areas for improvement across each of the departments involved in Seattle's forest management.  
One finding of the gap analysis: Seattle's tree ordinances have sanctions, but no additional incentives. The recommendation for this gap was to create incentives that encourage tree protection and preservation beyond the bare minimum. 
Another finding: equity issues in the city's tree canopy cover and tree planting distribution persist. The recommendation for this gap was to work closely with community members to strengthen community involvement. Information from the gap analysis will contribute to the revision of Seattle's latest UFSP.
Source:
City of Seattle Urban Forest Stewardship Plan (2013); City of Seattle Urban Forest Management: Findings from an Initial Assessment (2019) 
Image: Vibrant Cities Lab Community Assessment and Goal-Setting Tool
---
Supporting Partners: USDA Forest Service, American Forests & National Association of Regional Councils