Team Biography
Fernando Paéz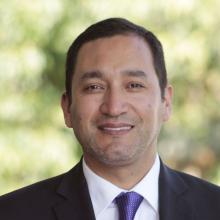 Colombia Advisor, WRI Colombia
Fernando is the Deputy Director for WRI Colombia responsible for overseeing all internal functions, planning and institutional strategy, human resources, risk management, information systems, facilities, sustainability, accounting, governance and compliance with contracts and metrics to manage the performance of the organization. He is also the Urban Mobility Director for WRI México and WRI Colombia.
Prior to his current position, he was Director of Integrated Transportation Systems at WRI México (formerly CTS EMBARQ México); a specialist in Administration of Quality and Productivity at the Universidad del Valle de Cali, Colombia; and held various positions in the local and national public administration of Colombia since 1993. These include Deputy Manager and General Manager of TransMilenio and within the Gestor Entity of the Public Transport System of Bogotá, where he directed and coordinated the structuring and implementation process of the Integrated Public Transportation System of Bogotá.
Fernando holds a degree in Public Administration from the Higher School of Public Administration of Bogotá, Colombia.