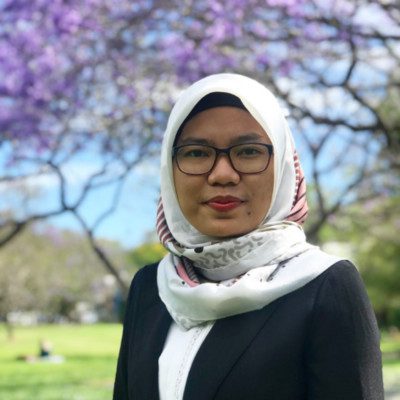 Indonesia Researcher, WRI Indonesia
Dewi is a Cities4Forests Researcher and Sustainability Analyst for the Emission Reduction and Sequestration Initiative (EMISI) at WRI Indonesia. She mainly works on developing and executing research and knowledge products on nature-based solutions (NBS) for climate change mitigation. Her work is also focused on transforming the research into platforms and tools to allow individuals, groups, and/or institutions to collaborate on NBS. Dewi also leads some project engagements with indigenous people, local communities, government and private sector stakeholders.
Prior to WRI, Dewi received a Future Conservationist Award from the Conservation Leadership Program and co-founded Thresher Shark Indonesia in 2018, a conservation organization that aims to conserve endangered thresher sharks while maintaining coastal communities' livelihoods that depend on them. Besides being passionate about conservation, she loves numbers and spatial data which led her to become a Research Fellow at the 2019 Australian Climate and Water Summer Institute where she worked on spatial and remote sensing data and analysis to understand the drought and water crisis in Murray-Darling Basin with support from Murray-Darling Basin Authority (MDBA) and Geoscience Australia.
Dewi earned a Bachelor of Science in Chemistry from Bandung Institute of Technology, Indonesia, and a Master of Environmental Management from the University of Queensland on an Australia Award Scholarship. She has participated in various international conferences to present her research and broaden her knowledge. She loves to volunteer to meet new people and discover new sides of herself.