Story
Qingshan: The First Future Village of Zhejiang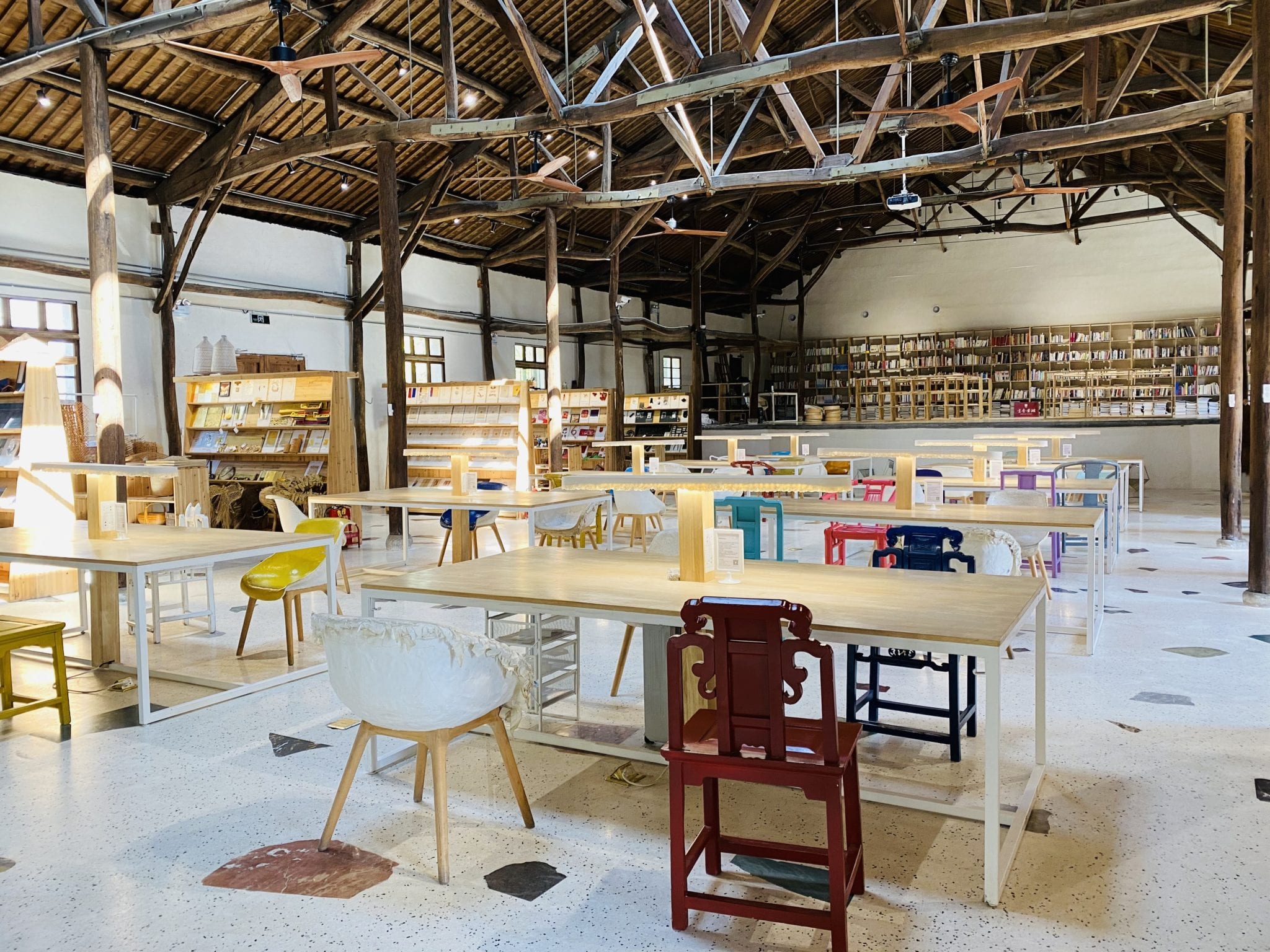 The modernization of rural areas has attracted a great deal of attention in China since the term Beautiful Rural Construction was formally included in the central planning document for the first time in 2013. As a pioneer of rural construction, Zhejiang Province proposed the idea of the "Future Village or Community", which imagines an eco-friendly and digitalized rural lifestyle. Future villages encourage people to explore methods of development that include innovation, technology, and cultural enrichment. The first pilot of a Future Village in Zhejiang, Qingshan Village, has turned this vision into reality.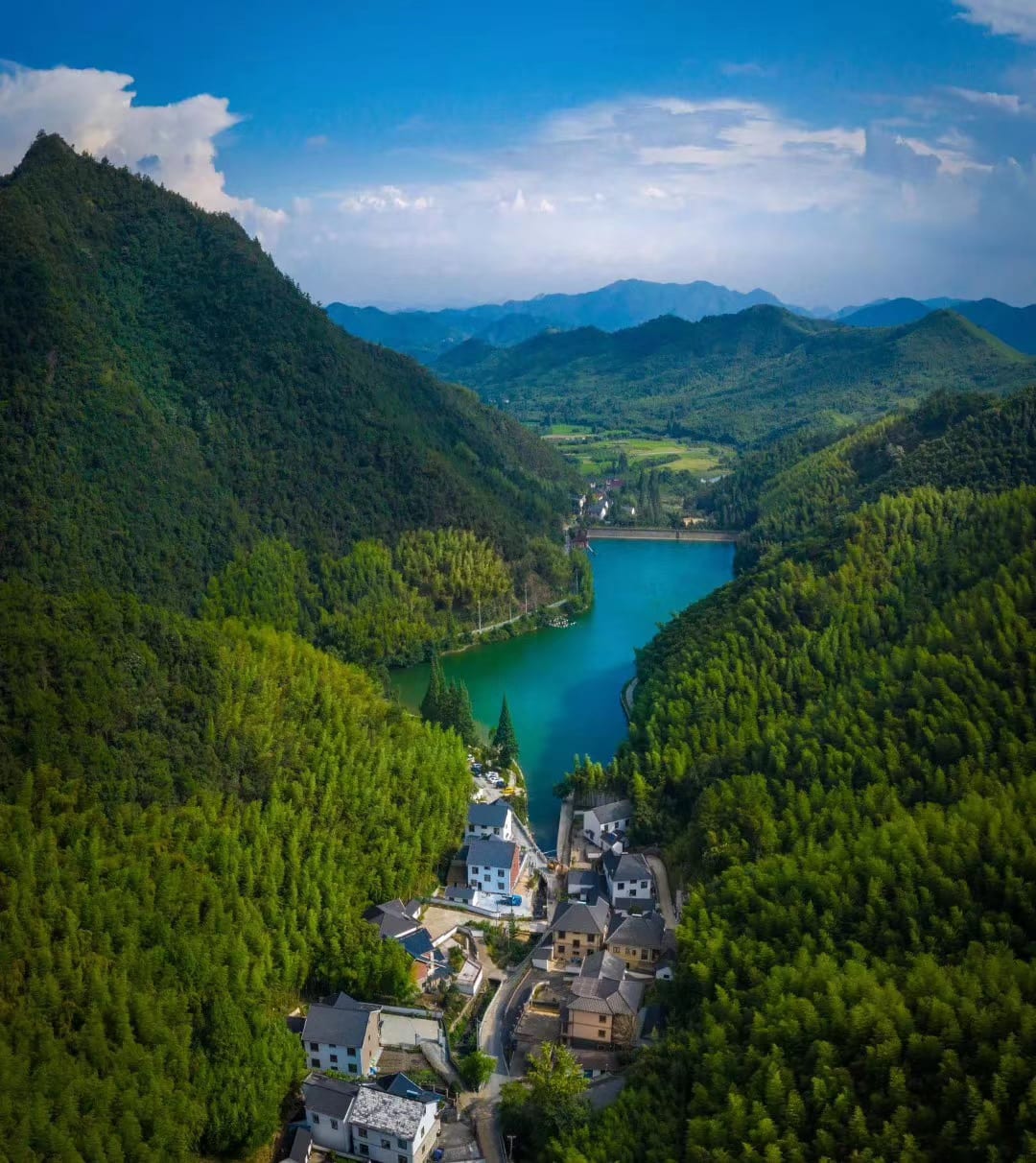 Located about 40 kilometers northwest of Hangzhou city, Qingshan village is set in a Y shape in a rolling valley, surrounded by lush trees and fresh air, projecting an air of paradise on Earth. Until 2014, the water quality of the reservoir in Qingshan Village was detected to be substandard as a result of the pesticides and fertilizers that were commonly used in the nearby bamboo forests and entered the reservoir via rainwater runoff. The high content of nitrogen, phosphorus, and dissolved oxygen is invisible to the naked eye, but caused a concrete threat to the health of the villagers who rely on this water source, as well as the health of the environment.
In 2015, The Nature Conservancy came to Qingshan village and developed the first water fund in China in 2016. The water fund introduced financial tools, shifting water protection from purely public investment, and thus achieving economic sustainability for watershed protection. By transferring the management rights of bamboo forests to the community, Qingshan Village centralized the management of the watershed as a whole and eliminated agricultural pollution from forest activities. After the pollution was curtailed and water quality was restored, Qingshan Village started its journey to explore the development of local industries in the realms of traditional handicrafts, environmental education, and eco-tourism.
It was at this time when Jill Quan, a volunteer at that time and now the Principal of Qingshan Nature School, decided to quit her full-time marketing job at a well-known Internet company and devoted herself to the development of Qingshan Village. Here is Jill's story.
How does a marketing professional come to work on a project like the Qingshan Village and Nature School?
I left my marketing job because I was so tired of the industry's focus on showmanship and advertising over product quality. Everyone was always focused on packaging and beautifying their products, but few people were paying attention to creating high-quality products. When I first came to Qingshan as a volunteer, it just occurred to me that the Qingshan Village itself, including the amazing sights and the protection activities, was a truly quality product. So, I decided to use my marketing experience and network resources to develop the brand of Qingshan Village, which is a product that I could believe in.
What has been the main challenge for the Qingshan Village project?
The major issue has always been the economic sustainability of the protection of the village's water source and environment as w whole. Social donation is not a long-term solution, and the biggest challenge was how to generate value with the village's existing human and environmental resources. To start with, we provided places and services for the group building activities and public welfare activities of local businesses. We also arranged for agricultural products from the village to be sold to the companies' canteens, and through our sincere actions, we managed to gain a good reputation for what we are doing and what we offer, which was in turn spread by word of mouth. That was the most difficult period for us as every penny we earned went towards the costs of water protection.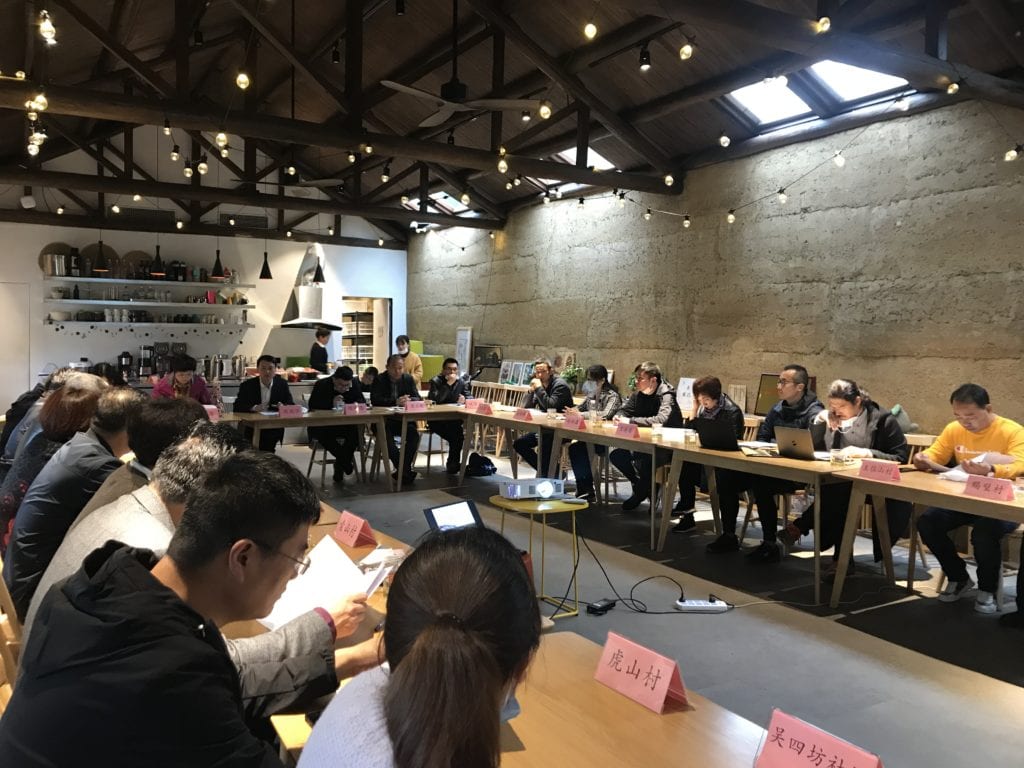 How did you get buy-in from local people and businesses to pay for services, like water protection, that are typically publicly provided for?
We considered how best to apply a payment for ecosystem service (PES) approach to the rural Chinese context. In developed regions, water companies invest a certain percentage of water fee income into improving and protecting water sources. However, water is much cheaper in China than in other countries and can even be free in rural areas. For this reason, it was difficult for villagers to accept paying for water protection. Taking local conditions into account, we decided to develop rural tourism by supporting the villagers to run farmhouses and suggested that in return for helping bring customers to the village they would donate 10% of their income to water protection. We set the prices for accommodation low (as low as around 130 CNY/20USD per night) to encourage visitors to spend more time in the area exploring the village, learning about the area and contributing to the local economy.
What obstacles have you faced working with local villagers?
At the very beginning, we faced many obstacles, many of which were anticipated. The most painful for us was the distrust of the villagers regarding our use of 10% income donation, suspecting private profit, even though it was a small amount of money. Given all the misunderstandings, we have been making every effort to earn the trust of the villagers.
How did you work towards building these relationships and gaining the trust of locals?
We worked on several fronts including:
Getting involved in the villagers' daily lives. We identify ourselves not as tourists or outsiders, but newly arrived villagers here. We had meals with them, joined in local activities like square dancing, invited them to make traditional pastries together, consulted them about their expertise in the craftsmanship in making bamboo products.
Connecting with the local government. Yuhang government is open and forward-looking, and we were pleasantly surprised that they accepted many of our unconventional ideas. They see that what we are trying to do is also good for the government's political performance, and because of these mutual benefits, the Yuhang government provided us with lots of support. However, we have refused large funds from them, as we would rather the process of change be organics and take the slow and natural pace it requires.
Dealing with the media. Qingshan Village has been avoiding publicity in the media. Instead of advertising, we spend time doing things at the local level, in a more down-to-earth fashion. That being said, we are glad to accept interviews from local media to increase our visibility in local news and help get local people to understand us and our project better.
Connecting with community members from the 25-45 age group. We have been engaged in encouraging the local middle-aged community to be the spokespersons and the main actors for the village. In this way, it is more likely to gain recognition and support from the older generation in the village than if it were to come from us. To connect with that demographic, we started by hosting a free nature summer camp for children. The number of applicants for these camps has grown from 40 the first year, to 70 in the second, and 300 in the third, which was in fact beyond our capacity. Through the camp, the parents interact with us and start to understand our work and our goals. After that, we built online communities to establish a stable connection with them, and which has turned into friendship with a number of them.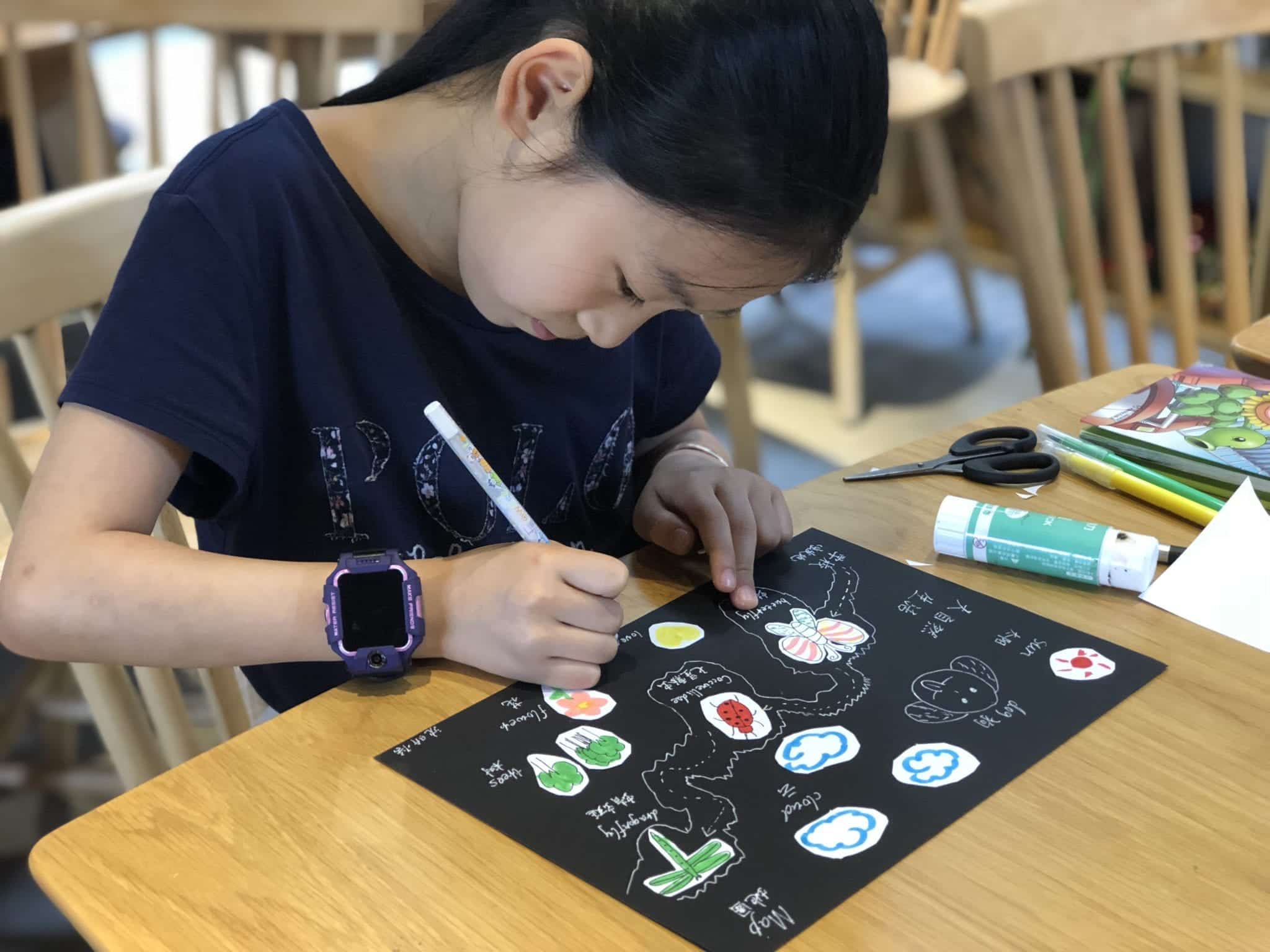 How has this engagement with the local community contributed to the project?
Now each new villager here is more than willing to make a contribution to the village. Many of the native villagers understand and support us, and even speak on our behalf. Through a joint effort with the villagers, we have set up the Qingshan Nature School, which is committed to nature education activities, and the Rong Design Library, which is dedicated to the study of Chinese traditional culture and heritage. Our plan is simply the stable and consistent operation of both the Library and the Nature School. Our aim is to continue to protect the environment of this village and bring moderate financial income to its inhabitants at the same time.
What is the vision for the future growth of Qingshan Village?
We are expecting like-minded friends to join us, rather than an influx of tourists. Those who are only interested in coming to take pretty pictures for social media have never been our target group. We hope our guests sit down and enjoy reading and learning about the local culture in the Rong Design Library, take hikes in the nearby forest, take time to talk to the villagers, and enjoy the starry night sky. Qingshan village is here for those who are ready to spend time exploring and connecting with the environment and open their hearts to the local culture and people.