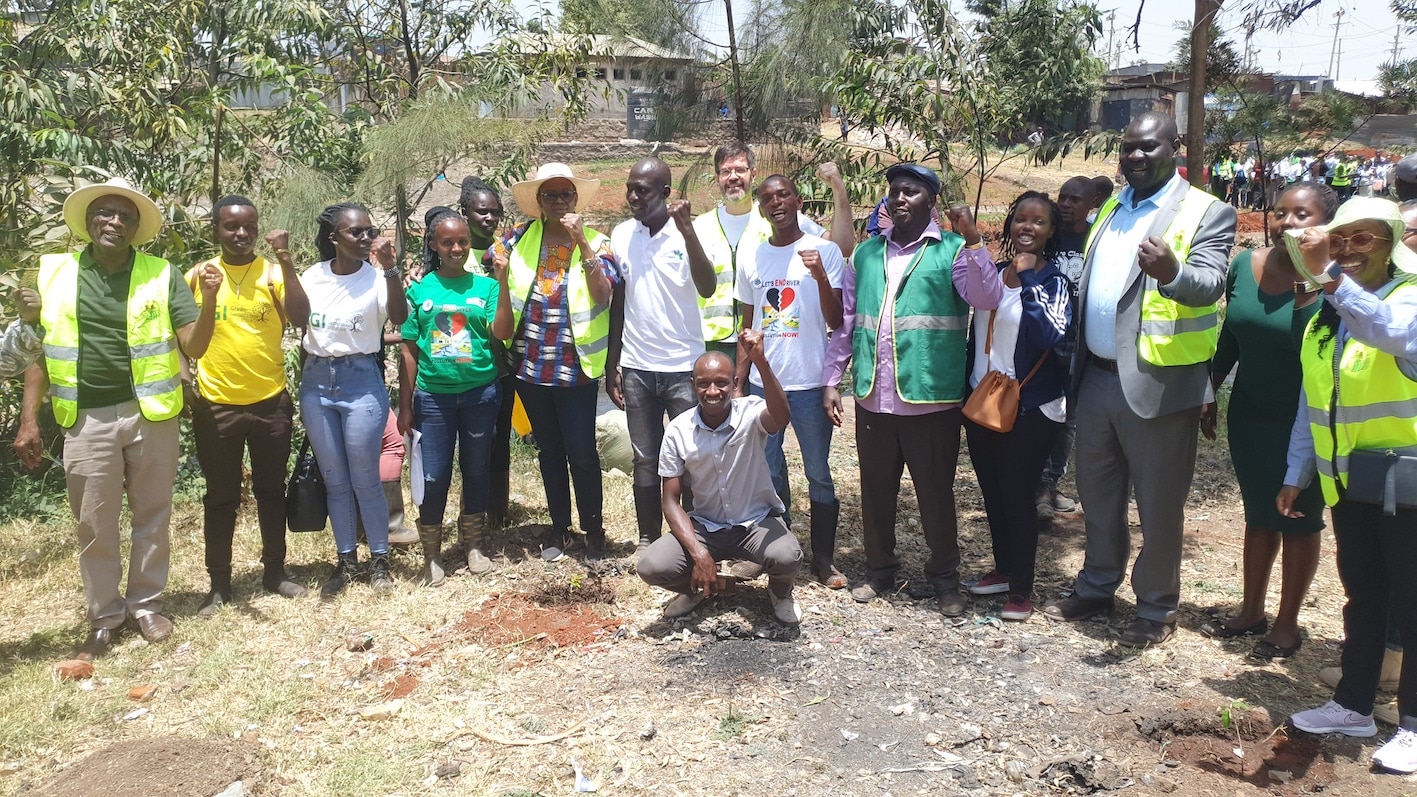 project
Regeneration of Kenya's Urban Rivers and Wetlands
Restoring urban rivers to revolutionize the green economy in Kenya's capital city.
The Regeneration of Kenya's Urban Rivers and Wetlands is a WRI-led initiative to catalyze rivers' restoration (through nature-positive strategies) and improve the quality of life of all riverine communities and create livelihood and employment opportunities.
Opportunity
A clue to Nairobi's healthier environmental past and desired future lives in its name. Nairobi comes from a Maasai phrase that means cool waters, in reference to its namesake waterway, the Nairobi River. However, rapid urbanization and population growth over the past three decades has not been kind to the river and its tributaries. Domestic, medical and industrial waste pollute the waters. The longest and most severe drought in Kenyan history has also reduced stream flow, endangering plant and animal species in the river basin. With Nairobi's population projected to double from 5.2 million in 2022 to 10.4 million in 2050, restoring the rivers' health has become a critical priority for the city, the Kenyan government, and the international community.
Project Description
The Kenyan government and officials in Nairobi launched the Nairobi Rivers Commission in early 2023, with advisory support from WRI, the UN Environment Program and UN-Habitat. Financial and technical support from WRI, including Cities4Forests experts, will focus on integrated strategies and ongoing projects throughout the city and the country. This includes supporting the Kenyan Government's goal to grow 15 billion trees by 2032 and WRI's partnership with P4G to deliver affordable and portable hydroelectric power to rural areas.
Cities4Forests and Urban Water Resilience staff have been consulting with stakeholders to identify restoration priorities to address flooding, urban heat and water pollution in Nairobi. We also plan to hold tree and vegetation mapping workshops at two priority sites and are preparing a river basin profile to inform decision-makers. The profile is crucial in assisting the Nairobi Rivers Commission in developing a road map and work plan for 2023 and onwards.
We assist our partners in leveraging financing for climate mitigation and nature-based financing for Nairobi City, such as our work on the Africa Cities Water Adaptation Fund. We also continue to collaborate with the Nairobi City county government for entry-points to integrate nature-based solutions in urban planning and infrastructure development.