Story
Montreal designer wins international competition to reimagine Brooklyn Bridge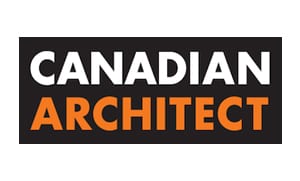 rooklyn Bridge Forest, a design that reimagines the Brooklyn Bridge as an icon of climate action and social equity, has been selected as the winner of the Reimagining Brooklyn Bridge competition, an international design challenge presented by the Van Alen Institute and New York City Council.
The project team was led by Montreal and New York-based designer and urbanist Scott Francisco's firm, Pilot Projects Collective. Francisco was inspired by his daily walks across the bridge from Brooklyn to lower Manhattan. The also included Cities4Forests, the Wildlife Conservation Society, Grimshaw and Silman.
The team envisioned an opportunity to reimagine the bridge as a way to connect New York City and its residents to forests and natural systems, improve quality of life, and extend the impact of the 137-year-old structure as a source of inspiration and a platform for addressing pressing problems that challenge our planet.
Rooted in over ten years of research and activism by Pilot Projects Design Collective, the Wildlife Conservation Society, Cities4Forests, Grimshaw Architects, and Silman, Brooklyn Bridge Forest triples the capacity for active transit, brings biodiverse forest and green spaces into the city, and establishes a partnership to conserve an expanse of Central American tropical forest, all while respecting and maintaining the beloved structure.
The design expands the historic wooden walkway using planks sustainably sourced from a "partner forest," helping a community in Guatemala protect a 200,000-acre biodiverse rainforest.