Story
Los nuevos compromisos de gobiernos y empresas del mundo para mitigar el cambio climático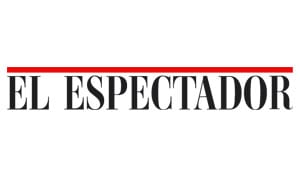 En la Conferencia Global de Acción Climática (Global Climate Action Summit) se hicieron 17 anuncios para cumplir con el 30% de los Acuerdos de París y mitigar los efectos del cambio climático.
Durante una sesión oficial de la Cumbre Global de Acción Climática (GCAS), se hicieron 17 anuncios en el marco del 30×30 Forest, Food and Land Challenge, para mejorar la producción y el consumo de alimentos, conservar mejor los bosques y hábitats y usar la tierra de manera más eficiente y sostenible para entregar hasta el 30% de las soluciones climáticas necesarias para 2030.
Esta es la lista de los compromisos que asumieron gobiernos, ONGs, empresas y líderes ambientales:
100 ONGs para evitar el cambio del uso del suelo
A través del Forest, Food and Land Challenge, más de 100 ONG, empresas, gobiernos estatales y locales, y comunidades indígenas y locales se han unido para crear una plataforma nueva y más unificada para la acción sobre la tierra y el clima. Juntos definirán una agenda común de bosques, alimentos y tierras para elevar la ambición de la acción climática basada en la tierra de todos los actores para el año 2020.
La coalición anunció formación de un Grupo de Líderes para servir como catalizadores del logro del Reto 30×30 en el futuro, que definirá, priorizará y elevará oportunidades claras, resultados e hitos para impulsar la ambición.
Read more | Source: elespectador.com