Story
Jakarta commits to protecting green spaces at Global Climate Action Summit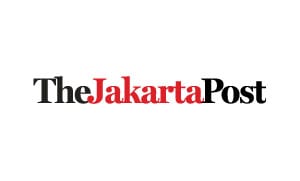 Jakarta expressed its commitment to participate in the global effort to protect forests during the Global Climate Action Summit in San Francisco, California, on Sep. 12. 
Together with 44 cities from six continents participating in the Cities4Forests program, Jakarta has stated that it will increase residents' awareness on the vital roles of trees in urban areas. 
Oswar Mungkasa, undersecretary to the Jakarta governor on spatial planning and the environment, said the city administration had realized the importance of green open spaces and trees for the provision of clean air and water. 
The spaces would also enable residents to interact with each other, he said. 
"Cities4Forests has become a medium for the Jakarta administration to intensify collaboration with residents and the international community to make Jakarta a green city," Oswar said in a press statement. 
The Jakarta administration has taken measures to make the city greener by creating the Green Open Space road map, developing parks and preventing flooding through river restoration, Oswar added. 
Meanwhile, Frances Seymour of the World Resources Institute, a global research organization, said many people did not realize the urban lifestyle had affected forests. 
Read more | Source: thejakartapost.com