Story
Arkansas utility issues innovative green bond to finance watershed protection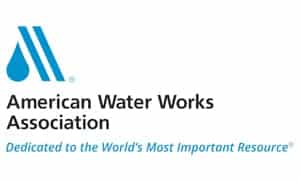 Central Arkansas Water is leading the world by using a green bond to buy forestland and improve infrastructure to protect its drinking water.
"Green bonds can be enticing for investors," said Doug Shackelford (pictured right), director of public affairs and communications for Central Arkansas Water (CAW). "It opens the door to have that investor support to back those bonds, so we can do the work we need to do in the watershed."

In mid-October, CAW posted a $30.6 million green bond, certified under the Climate Bonds Initiative, to protect the quality of water in its watershed and finance infrastructure improvements. As the state's largest water utility, CAW serves nearly 500,000 people in seven counties, including the city of Little Rock. Its main reservoir, Lake Maumelle (pictured below), sits just 10 miles outside of the state capital.
"It's a beautiful area, but being so close to the city, there are a lot of people who would love to develop the land out there," Shackelford said. "That can put a risk on the lake."
AWWA conference gathering sparks idea
In 2018, while attending the American Water Works Association's Sustainable Water Management Conference in Seattle, CAW officials met with professionals from other environmentally minded organizations, including Cities4Forests, to discuss how the utility could finance watershed protection efforts at Lake Maumelle. That meeting sparked the idea of issuing a green bond.