Story
45 global cities join Cities4Forests initiative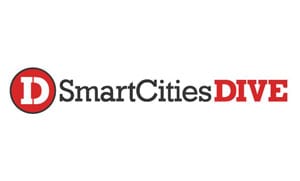 Dive Brief:
Forty-five cities from six continents around the globe joined the Cities4Forests initiative on Wednesday in an effort to conserve and restore forests, promote clean air and water, and improve quality of life for city residents.
By joining the initiative, cities commit to understanding their reliance on trees; to raising awareness of the benefits of forests; to harnessing "the power of forests" to achieve climate goals; to implementing new tools, policies and programs to meet climate goals; to engaging in the three Cities4Forests scales; and to sharing insights and experiences to mobilize action among other cities globally.
The U.S. cities that joined the initiative are: Baltimore; Detroit; Eugene, OR; Honolulu; King County, WA; Little Rock, AR; Los Angeles; New York City; North Little Rock, AR; Oakland, CA; Philadelphia; Portland, OR; Raleigh, NC; Sacramento, CA; Salem, OR; Salt Lake City; Seattle; and Washington, DC.
Dive Insight:
The U.S. Department of Agriculture (USDA) Forest Service in May reported U.S. cities are losing 36 million trees a year, equivalent to 175,000 acres and a loss of $96 million in health and economic benefits. Aside from their impact on air quality and water supply, the benefits of trees and forests within cities are also positively impact residents' well-being; rapid loss of urban canopies should concern city leaders.
The World Resources Institute (WRI), which manages Cities4Forests, explained cities are not only responsible for a loss in trees and forests on a local level — such as in parks or along boulevards (what WRI calls "inner forests") — but also on "nearby" and "faraway" levels. "Cities have invisible footprints on faraway forests that most people aren't aware of. The commodities that we consume — timber, paper, palm oil, beef, soybeans —can be responsible for destroying forests. And the benefits that forests provide to cities are underappreciated too," said Frances Seymour, Distinguished Senior Fellow at WRI, in a statement.
Read more | Source: smartcitiesdive.com