Story
45 cities join Cities4Forests initiative pledging to conserve and restore forests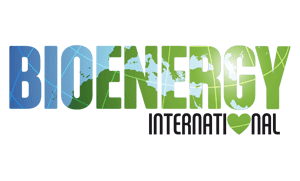 At the Global Climate Action Summit, 45 cities across six continents joined the Cities4Forests initiative. Representing over 164 million residents, the coalition of cities have committed to conserve and restore their forests while making residents more aware of the vast benefits of trees such as public health, water, and climate benefits.
Cities joining the Cities4Forests initiative, announced on September 12 during the Global Climate Action Summit in San Franciso, California include Addis Ababa, Amman, Auckland, Bogotá, Jakarta, Johannesburg, Kigali, Kochi, Mexico City, Oslo, Quito, São Paulo, Toronto, and Vienna, with many more across the globe and in the United States (US) such as Detroit, Los Angeles, New York City, Oakland, Sacramento, Salt Lake City, Seattle and Washington, D.C.
As Antananarivo is hit by cyclones and tropical storms every year, I fully understand the importance of protecting and restoring trees and forests inside and nearby our city. Green areas can reduce our risks from natural disasters, support climate action strategies and contribute to a more healthy and resilient environment said Mayor Lalao Ravalomanana, of Antananarivo, Madagascar.
Cities4Forests is managed by World Resources Institute (WRI), Pilot Projects Design Collective, a systems thinking and design consultancy based in Montreal and New York City, and REVOLVE, a Europeana communication group.
Cities joining the programme can benefit from their technical assistance to measure tree cover canopy and prioritize where to plant trees for maximum benefit; increased capacity to apply for funding for tree planting; advice on where to look for financing to protect watersheds or restore degraded areas; help writing sustainable procurement guidelines for timber, construction materials and paper products; assistance securing legitimate carbon credits that keep tropical forests standing.
Cities have invisible footprints on faraway forests that most people aren't aware of. The commodities that we consume – timber, paper, palm oil, beef, soybeans – can be responsible for destroying forests. And the benefits that forests provide to cities are underappreciated too. The more we learn about how trees interact with the atmosphere, the more we realize how forests influence the climate on both a local and a global scale. Forests are an important source of climate resilience and stability for people, no matter where we live, said Frances Seymour, Distinguished Senior Fellow at WRI.
Read more… | Source : bioenergyinternational.com