Mérida Sustentable (Sustainable Mérida) is the city administration's vision for creating a sustainable city in the long run by implementing adequate mobility, energy savings, pollution reduction, waste management, and climate change mitigation and adaptation. The plan also includes creating and maintaining multipurpose public spaces to create a suitable environment for people to live, commute, and enjoy their city's natural spaces — without compromising the access to these spaces of future generations.
The sustainable development of any city is achieved through the integration of environmental, economic, and social systems. This includes the management of green infrastructure, the strategic and planned network of natural and semi-natural areas that provide extensive ecosystem services, and biodiversity protection.
Mérida's Green Infrastructure Plan, based on various technical studies, has already developed tree-planting strategies, planting 100,000 trees in the city so far. This plan includes the identification of areas to plant the trees in, as well as selecting the best tree species in order to maximize environmental benefits. Citizen participation and the private sector's involvement are key for maintaining these green areas in the long run.
Mérida has joined Cities4Forests to strengthen its actions towards a resilient and more sustainable city.
"Cities inevitably pose environmental challenges for local governments. However, local authorities can also implement actions that bring global benefits."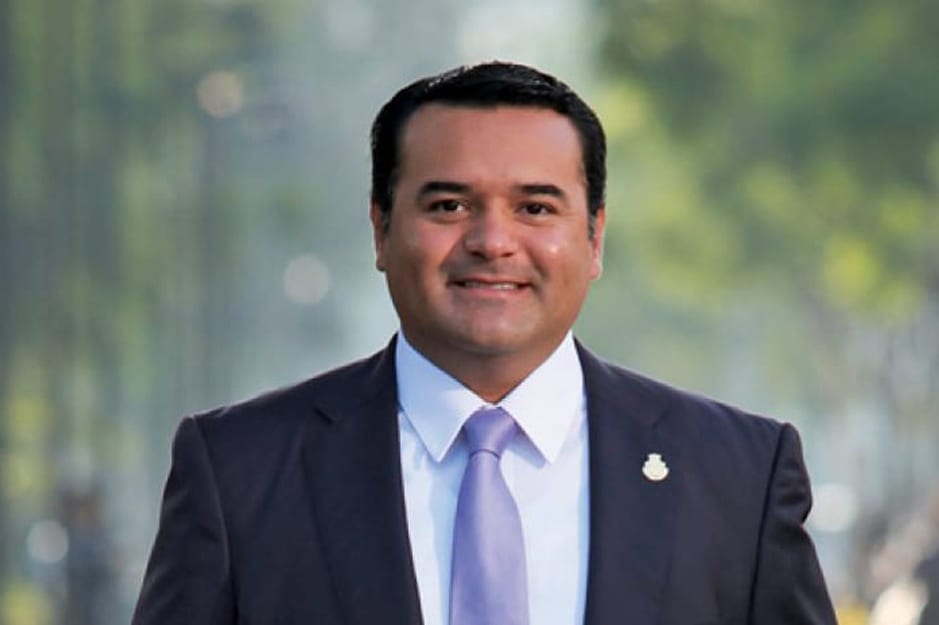 Renán Barrera Concha
Mayor of Mérida
Mérida's local authorities are currently developing a Public Spaces System, also called the "Green Lung." Their goal is to create a network of public spaces in the west of the city to improve environmental, social, and cultural heritage values of the land and promote urban mobility and increase the quality of life of Mérida's residents.
Using the i-Tree tool, the city has created a 'Diagnosis of Urban Park Trees,' providing an updated census of the city's green areas, including the number of different species (biodiversity) and their current conditions. The next step is to process and analyze this information for each park to develop strategies for enhancing and protecting these green spaces.
The Cuxtal Reserve to the south of the city – made up of 10,757 hectares – has been protected by Mérida's local administration since 1993, and a number of conservation activities have been carried out to protect the area. The Reserve's great biodiversity has supported the recovery of native flora, providing important sources of food for wildlife species. Furthermore, aquifers that run through this reserve supply almost 50% of Mérida's drinkable water.
Urban expansion and the lack of employment opportunities threaten the conservation of these natural spaces, yet Mérida's local authorities, civil society organizations, academia, and other groups are working to protect them. These institutions also lobby to promote sustainable economic alternatives, which would increase employment opportunities for Mérida's inhabitants. Amongst the municipality's future plans to increase Mérida's resilience is to install the first Municipal Center for Training in Agroecology which would create nurseries of native plants, helping create more sustainable green spaces in and around the city.
Ya'axtal, The Green Lungs Of Mérida
In 2019 Mérida's mayor, Renán Barrera Concha, set in motion an environmental initiative called Ya'axtal ("regreen" in Mérida's local Mayan dialect) to connect the parks and public spaces across the west of the city. The initiative aims to connect the Xoclán, Anikabil, and Animaya parks, bringing them together both physically and functionally to increase their environmental and social benefits, and to preserve their cultural heritage, with the overall objective of improving the quality of life of Mérida's citizens.
Historically, the Xoclán park was a settlement in the outskirts of the ancient Mayan city of 'Jo'. Within the park you can still find 64 pre-Hispanic structures including 3 pyramids, the largest of which is 9 meters high. In this park Mérida's city council aims to create an 'Urban Tropical Forest' to keep this park in its natural state. To do so, the municipality plans to build a sustainable drainage system to regulate and secure access to clean water, as well as manage waste, create composting systems, and take care of the native ecosystem. For more information on the Parque Arqueo-ecológico Cultural de Xoclán, see here.
The parks' green areas will be cared for using a "forest gardening" method, promoting biodiversity by planting native herbs, flowers, bushes, and trees, promoting tree growth and creating a beautiful natural space for local residents.
The goal of creating these "great green lungs" is to mitigate the effects of climate change, protect the city's cultural heritage, enhance the city's green areas, provide residents with health benefits, and improve the area's urban mobility – all in all, to improve the quality of life of Mérida's citizens.
Ya´axtal, el Gran Pulmón Verde de Mérida
Una iniciativa ambiental impulsada por el alcalde de Mérida, Renán Barrera Concha,  en 2019 que interconectará parques y espacios públicos de amplia zona del Poniente de Mérida. El proyecto Ya'axtal (Reverdecer), unirá a los parques de Xoclán, Anikabil y Animaya, conectados de manera física y funcional, para mejorar las condiciones ambientales, sociales, patrimoniales y de movilidad urbana del entorno, a fin de contribuir a mejorar la calidad de vida de los ciudadanos. 
El parque Xoclán fue un asentamiento periférico de la antigua ciudad maya de Jo. Cuenta con 64 estructuras prehispánicas de los que sobresalen tres edificios piramidales, la mayor con una altura de nueve metros. El proyecto que se realizará en el parque se denomina "Bosque Tropical Urbano", cuyo objetivo es el manejo del monte en sus condiciones naturales. Se construirá un sistema de drenaje sustentable, con el fin de que llegue agua limpia, al tiempo que se manejarán los residuos, composta y el ecosistema. 
El área verde recibirá un trabajo extra para enriquecerla y lograr árboles más altos, para ello se utilizará la llamada "jardinería silvestre", es decir favorecer la vegetación nativa, utilizando elementos del paisaje natural como hierbas, flores, arbustos y árboles, para aumentar su valor ornamental y estético en una composición natural. 
El objetivo de este "Gran pulmón verde" es mitigar los efectos del cambio climático, mejorar las condiciones ambientales, sociales, patrimoniales y de movilidad urbana del entorno, y por consiguiente la calidad de vida de los ciudadanos.