The Municipality of Leon joined Cities4Forests as part of its commitment to implement actions against climate change, as set by the 2015 Paris Agreement and other international treaties and conventions. Leon aims to promote the maintenance and improvement of urban parks (spaces that are particularly accessible and valuable to residents) and the conservation and restoration of Natural Protected Areas (which provide important environmental and social values). Leon joined Cities4Forests to advance efforts to recover degraded soils, combat mistletoe (a parasite to many urban trees), use biological controls and other organic methods to fight other parasitic plants and to continue promoting reforestation and the development of green areas in avenues and boulevards. Leon also seeks to create a sense of engagement among its residents on environmental problems and to build support for efforts to create a resilient city that incorporates green infrastructure in planning and territorial zoning.
"With the principle of a "Healthy and Sustainable Leon," we will contribute to the mitigation and adaptation to climate change in order to improve the quality of life of our citizens. We will highlight the enormous benefits that urban green areas and forests can provide to urban residents and the role cities can play in helping to conserve, restore and manage urban forests and protected natural areas in a sustainable way."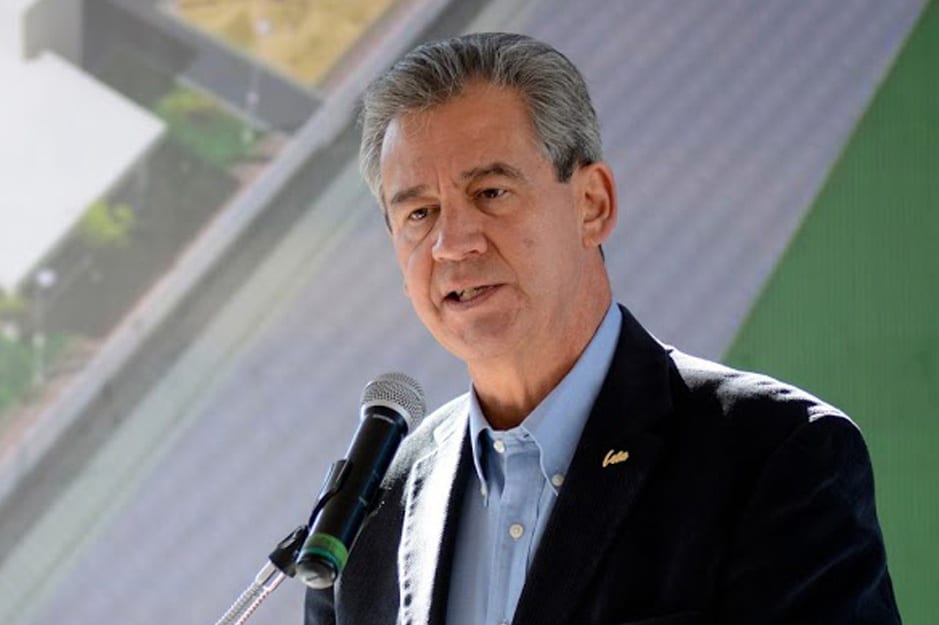 Héctor Germán René López Santillana
Mayor of Leon
Leon will conduct tree maintenance and thinning in parks, and we will continue to develop and implement programs that involve citizens in the protection of green areas. The city has also developed a donation program for endemic trees and ornamental plants promoted by the municipal greenhouse.
We are committed to plant species that are exclusively local and site-appropriate. Leon seeks to plant 5,000 trees in the urban area per year. We also seek to engage the private sector in the in the care and maintenance of green areas, the adoption of sidewalks, parks and green areas.
Leon is developing a strategy to better protect its nearby forests. First, the city will conduct a diagnostic study for the Natural Protected Area of Sierra de Lobos, to assess the area and determine who will be responsible for watering and maintenance to ensure a greater survival rate for plants.
The city is implementing a firebreak campaign with other government institutions to increase the availability of fire dampers, as well as provide media and advertising to communicate to residents information on fire prevention and emergency response.
Leon's plan is to plant 7,000 trees in the surrounding rural areas and 5,000 in the urban area per year, if deemed sustainable after an assessment.
Additionally, the city has developed a campaign against mistletoe, a parasitic plant, inside and outside of the city, including the Natural Protected Area of Sierra de Lobos and the outskirts of the city.