The Jakarta government has joined Cities4Forests as part of their effort to increase collaboration with the international community and develop Jakarta as a Resilient City, particularly regarding the development of green open spaces, parks, and flood mitigation through river naturalization. The government recognizes that trees and forests in Jakarta provide many benefits to urban residents, including providing clean air and high-quality drinking water and the creation of education and recreation spaces where people can interact with one another and foster a culture of outdoor, healthier living.
One of Jakarta's interests is to address concerns relating to water supply and quality. The city currently faces water shortage and flooding issues. The conservation of trees in the watershed areas near the city can directly affect the availability of clean water and drastically reduce floods that currently plague the city.
For Jakarta, the threat of water does not only come from the annual monsoon rain but also from the sea, as it faces sinking landmass and rising sea levels. Left unchecked, Jakarta's disappearance underwater seems inevitable. Sprawling over an area of over 650 million square meters, it is imperative that the city integrate trees and urban forests into planning and development to address this. Planned green areas can help alleviate Jakarta's water problem by buffering against floods, storing carbon, and slowing climate change-induced sea-level rise. Trees, and by extension forests, are a vital part of keeping Jakarta alive and afloat.
"The DKI Jakarta Provincial Government realizes the importance of green open spaces and trees for the provision of clean air, good quality drinking water, and space for citizens' interaction. Cities4Forests is one of the Jakarta Government's efforts to enhance collaboration with the national and international community towards Jakarta as a Green City, especially in relation to the implementation of the Governor's priority agenda on green open space, Maju Bersamapark and flood control through river naturalization."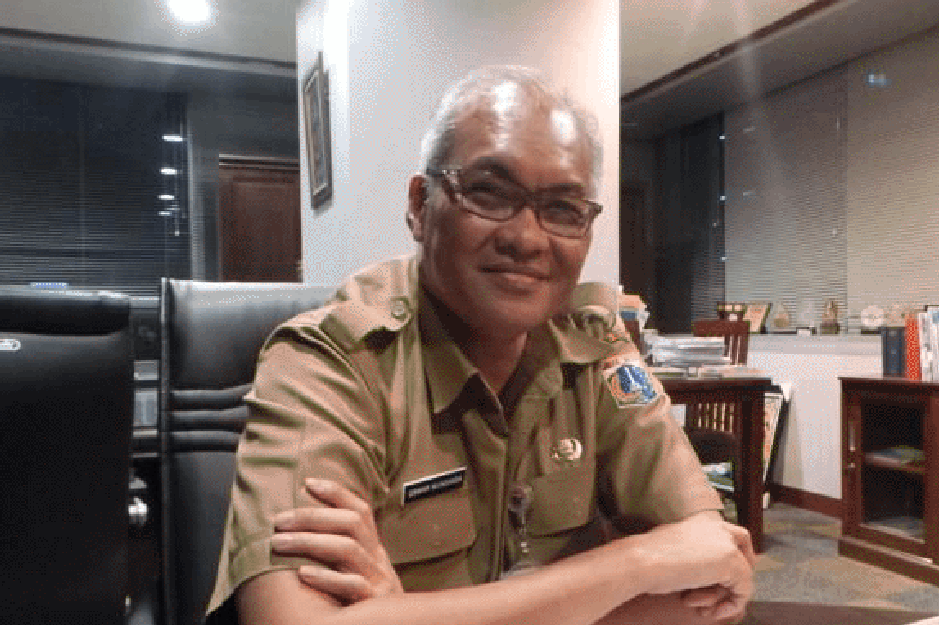 Oswar Mungkasa
Former Deputy Governor for Spatial Planning and Environment of Jakarta
Jakarta has developed its first draft of a masterplan for "Green Open Spaces" (developed by a consultant from Bandung Institute of Technology). The masterplan will be revised to include an action plan outlining the path for policies to implementation.
For the first time, Jakarta is building parks with social and participatory mapping, taking into account citizens' needs. The parks, built in 2018, were established using this process, which includes socialization with communities. Forestry agency consultants conducted the participatory process, designed and built the park, and communicated the design to communities.
Jakarta is also developing social and vegetation indicators for its "Green Open Space." Previously, regulation stipulated that Jakarta must have at least 30% green land but did not specify the presence of vegetation. After reforms, the new indicators will include the vegetation criteria.
Within Jakarta itself, the city has ambitious plans to expand "Green Open Spaces," including efforts to increase urban park areas (Taman Kota), urban forest areas (Hutan Kota), and greenbelts (Jalur Hijau) such as Jalan Dr Satrio and Jalan Sudirman.
In 2018, Jakarta built 17 parks. In 2019, Jakarta aims to build 53 parks.
Jakarta plans to revitalize six big parks: Taman Tebet, Taman Langsat, Taman Puring, Taman Cempaka, and Taman Tugu Tani.
Status of Jakarta's parks:
Park size 0-199 m2: 156 parks
Park size 200-299 m2: 109 parks
Park size 300-800 m2: 416 parks
Park size 801-1000 m2: 136 parks
Park size 1001-1500 m2: 181 parks
For urban forests, the city's focus will be the Srengseng urban forest. The Governor's Delivery Unit for Development Acceleration (TGUPP) would like to see the forests be filled with visitors interacting with one another.