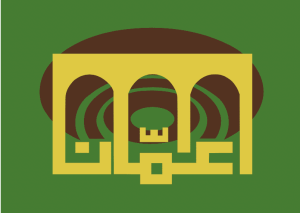 Only 2.5% of Amman consists of green areas. A central challenge is that Jordan is the most water-scarce country in the world. Jordan is also contending with a massive influx of refugees from neighboring conflicts, which puts further pressure on water and other scarce resources.
Present-day Amman evolved from the village of Ain Ghazal – one of the oldest civilizations in the world, dating back to 7500 BC. The Greater Amman Municipality (GAM) celebrates this rich cultural heritage, and aims to make the city modern, smart, safe, attractive, friendly, liveable, sustainable and resilient.
"The Greater Amman Municipality is proud to be part of #Cities4Forests, complementing our strategies and policies to achieve the Sustainable Development Goals. With the aim of creating a human city that is liveable and prosperous, we are working to mitigate the effects of climate change via the Amman Green 2020 initiative for a Green Jordan and by developing plans and rehabilitation projects for green areas within the city. Through #Cities4Forests, Amman will benefit from an extensive network of knowledge and will have access to a vast wealth of experiences in other cities in order to develop and implement solutions to address the environmental challenges facing Amman."

Dr. Yousef AL Shawarbeh
Mayor of Amman, Jordan
Greater Amman Municipality has developed its own strategy: "Green Amman 2020" to prohibit clear-cutting and the destruction of forests. The strategy supports forested areas and natural resources by focusing on the sustainable consumption of legal wood products, coming from sustainably-managed forests in the city.
The municipality sponsors the development of sustainable forest management in order to encourage sustainability and to provide long-term social and economic benefits. Additional benefits are improving the environmental credentials of the municipality and consolidating GAM's environmental leadership nationally, as well as improving the quality-of-life and ecosystem services for future generations.
Greater Amman Municipality is working on enforcement, legal recognition and protection for traditional forest rights. Activities include mapping and registering community forests, and expelling illegal loggers and colonizers.
The municipality needs technical assistance and training for forest communities to improve sustainable forest management. GAM aims to engage forest communities on development and other issues affecting their forests and to reward communities accordingly for the environmental services they provide as effective managers of their forests.
Where every drop of water counts
In Amman, the arid capital of Jordan, water scarcity has always been a problem, and it is getting worse due to immigration and climate change: refugees from Syria have increased water demand in the country by roughly 20% and, according to a study by Stanford University's Jordan Water Project, average temperature will increase by 4.5°C, rainfall will decrease by 30%, and droughts will double by 2100. Today, water supply is intermittent, and many neighborhoods in Amman receive running water for only 12-24 hours a week. Moreover, the Ministry of Water and Irrigation regularly flies drones to monitor pipelines looking for signs of water theft. To help solve water scarcity, the Jordanian government is moving towards a sustainable economy: the National Green Growth Plan will focus on environmental issues such as severe water shortages, critical water systems degradation and waste management. Amman is also developing a Green City Action Plan that includes plans for greater city resilience and climate action because in Amman every drop of water counts.