Introduction To Cities4Forests
Every city, and our collective future, depend on healthy forests around the world. It is time for cities and their residents to join the global effort to conserve and restore forests — both inside and outside of city boundaries.
From distant rainforests to city parks, forests provide tremendous benefits to urban areas including clean air and water, resilience to climate change, biodiversity conservation, and improved human health and well-being. Forests also provide jobs and income, spaces for recreation, and a suite of nature-based solutions for city infrastructure.
Cities4Forests helps cities around the world to connect with and invest in inner forests (such as city trees and urban parks), nearby forests (such as green corridors and watersheds), and tropical forests.
Cities4Forests encourages all cities – and their residents – to better conserve, manage, and restore these forests. By providing cities with technical assistance to align local policy, sharing knowledge and access to peer-to-peer learning opportunities, and supporting citizen engagement through communications activities, Cities4Forests encourages cities to take action together. The focus is on 4 interrelated themes: biodiversity, heath, water, and climate, including topics such as urban resilience, climate change mitigation and adaptation, green infrastructures, and ecosystem restoration.
Deforestation And Its Significance
Deforestation refers to the decrease in forest areas across the world that are cleared for other uses such as agricultural croplands and pasture, mining activities, and urbanization.
Between 1900 and 2018, forest cover has reduced from 48% of habitable land (51 million km2) to 38% (40 million km2), while land for pasture and agriculture increased from 24% to 46% (for a total land area of agriculture and grazing going from 25 million km2 ha to 48 million km2). (Source: Forest area – Our World in Data which uses a database by the FAO)
Deforestation has increased greatly since 1960 as a result of human activities with negative impacts on ecosystem functions, biodiversity, human health and the climate. The UN's Food and Agriculture Organization (FAO) estimates the rate of deforestation to be around 1.3 million km2 per decade.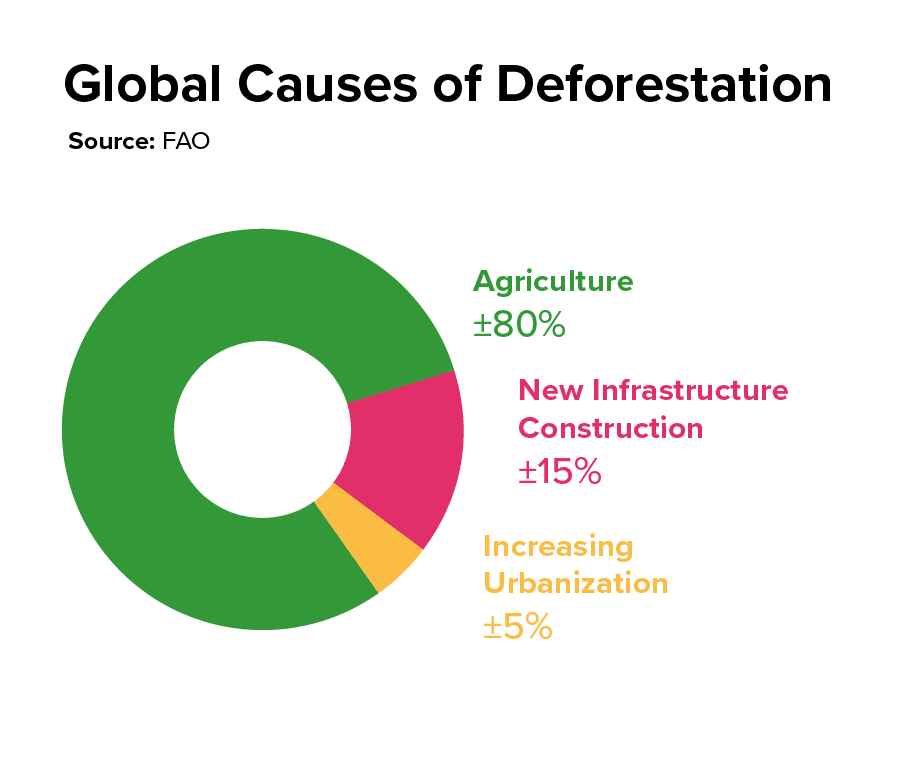 International Day Of Forests 2021
Key Messages by the Food and Agriculture Organization (FAO) of the United Nations
The United Nations General Assembly proclaimed 21 March the International Day of Forests (IDF) in 2012. The Day celebrates and raises awareness of the importance of all types of forests. On each International Day of Forests, countries are encouraged to undertake local, national and international efforts to organize activities involving forests and trees, such as tree planting campaigns.
The theme for each International Day of Forests is chosen by the Collaborative Partnership on Forests. The theme for IDF 2021 is "Forest restoration: a path to recovery and well-being". Its key messages are:
Healthy forests mean healthy people.
Forest food provides healthy diets.
Restoring forests will improve our environment.
Sustainable forestry can create millions of green jobs.
It is possible to restore degraded lands at a huge scale.
Every tree counts.
Engaging and empowering people to sustainably use forests is a key step towards positive change.
We can recover from our planetary, health and economic crisis. Let's restore the planet this decade
Find out more here
Key messages by Cities4Forests
Cities4Forests revolves around four main themes: Health, Biodiversity, Water and Climate. Its key messages related to the IDF theme 2021 "Forest restoration: a path to recovery and well-being" are:
With health being one of our four main themes, Cities4Forests stands behind the efforts of the United Nations' to follow the path of recovery worldwide. To us, supporting #IntlForestDay 2021 means supporting biodiversity conservation, the continued provision of ecosystem services such as carbon sequestration, water cycle support, soil stabilization and quality maintenance, air purification, urban cooling, recreational and spiritual and cultural benefits, forest products such as medicinal plants, fruits, and timber, among myriad others.
Terms To Know About Forests And Deforestation
Most of the following definitions stem from the General Multilingual Environmental Thesaurus (GEMET) developed by the European Environmental Agency (EEA) and Eionet, an institutional environmental network of almost 40 European countries that are committed to the GEMET as a source of common and relevant terminology used under the ever-growing environmental agenda.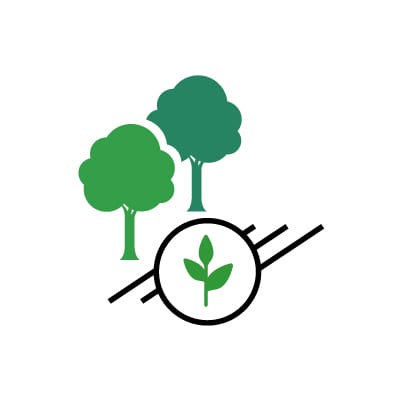 1. Agroforestry
Definition: The interplanting of farm crops and trees, especially leguminous species. In semiarid regions and on denuded hillsides, agroforestry helps control erosion and restores soil fertility, as well as supplying valuable food and commodities at the same time. (SOURCE: GEMET)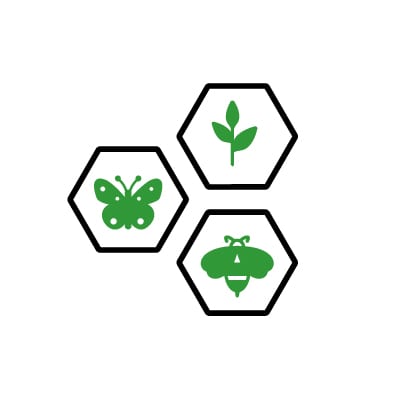 2. Biodiversity
Definition: Genetic diversity: the variation between individuals and between populations within a species; species diversity: the different types of plants, animals and other life forms within a region; community or ecosystem diversity: the variety of habitats found within an area (grassland, marsh, and woodland for instance. 2) An umbrella term to describe collectively the variety and variability of nature. It encompasses three basic levels of organization in living systems: the genetic, species, and ecosystem levels. Plant and animal species are the most commonly recognized units of biological diversity, thus public concern has been mainly devoted to conserving species diversity. (SOURCE: GEMET)
3. Carbon Economy
Definition: economy based on low carbon power sources that therefore has a minimal output of greenhouse gas emissions into the environment biosphere, but specifically refers to the greenhouse gas carbon dioxide. (SOURCE: GEMET)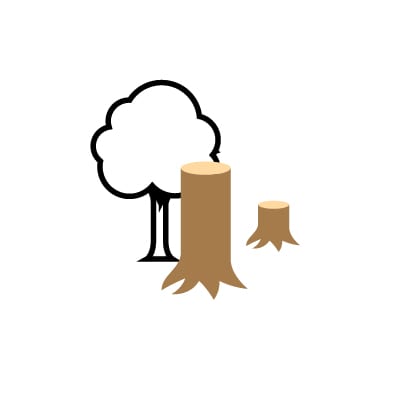 4. Deforestation
Definition: The removal of forest and undergrowth to increase the surface of arable land or to use the timber for construction or industrial purposes. Forest and its undergrowth possess a very high water-retaining capacity, inhibiting runoff of rainwater. (SOURCE: GEMET).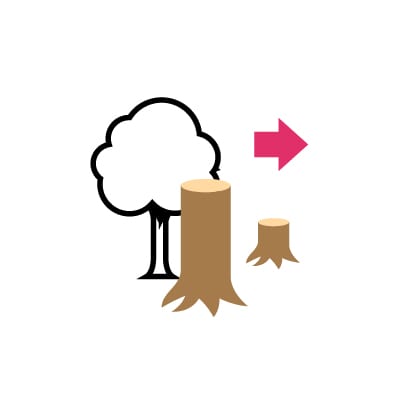 5. Imported/Embodied Deforestation
Definition: 'Imported' or 'embodied deforestation' refers to the deforestation associated with the production of a good or commodity. This good or commodity may be consumed in the country of origin or traded elsewhere. It allows linking deforestation in producer countries/regions with the associated consumption of goods in consumer countries/regions. (SOURCE:
European Commission
)
6. Ecosystem Restoration
Definition: An ecosystem is a community of organisms and their physical environment interacting as an ecological unit. Although not (yet) in the GEMET, it is an important idea in restoration circles as it, generally, promotes higher biodiversity recovery than traditional hand-planting of tree saplings. (SOURCE: Khan Academy)
7. Environmental Health
Definition: The art and science of the protection of good health, the prevention of disease and injury through the control of positive environmental factors, and the reduction of potential physical, biological, chemical and radiological hazards. (SOURCE: GEMET)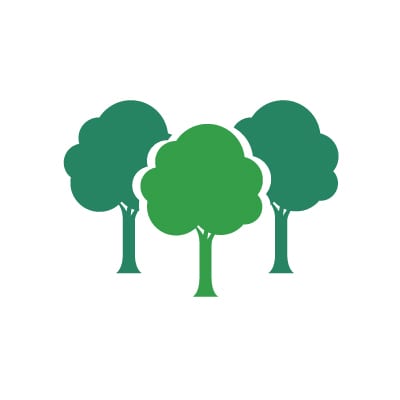 8. Forest
Definition: A vegetation community dominated by trees and other woody shrubs, growing close enough together that the treetops touch or overlap, creating various degrees of shade on the forest floor. It may produce benefits such as timber, recreation, wildlife habitat, etc. (SOURCE: GEMET)
Within Cities4Forests, we make a clear distinction between inner forests (greenery within a city), nearby forests (forests surrounding the city), and tropical, boreal, and other larger forests globally.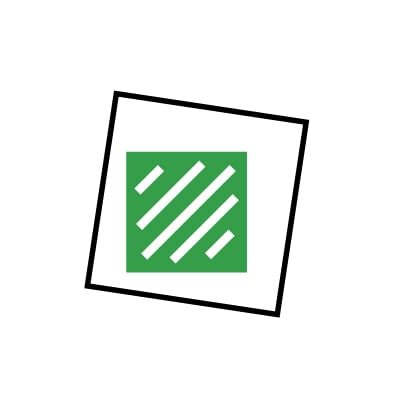 9. Natural Area (terrestrial areas included, such as wetlands and deserts)
Definition: An area in which natural processes predominate, fluctuations in numbers of organisms are allowed free play and human intervention is minimal. (SOURCE: GEMET)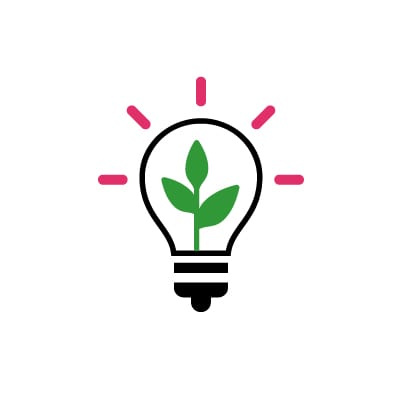 10. Nature-Based Solution (NBS)
Definition: Cost-effective approach that uses nature to deliver a range of critical services (wetlands for flood mitigation, carbon sequestration, improved air quality) that provides environmental, social, and economic benefits, helping to build resilience by bringing more natural features and processes into the cities, landscapes, and seascapes through locally adapted, resource-efficient and systemic interventions. (SOURCE: GEMET)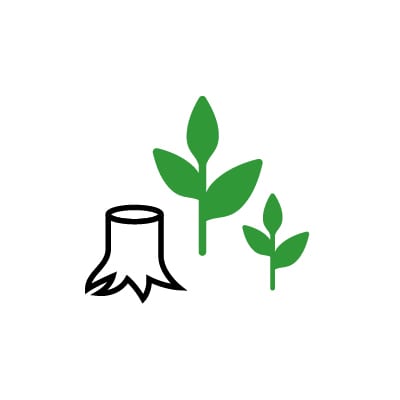 11. Reforestation
Definition: The planting of trees in forest areas which have been cleared. Reforestation has become increasingly important for preventing or reversing environmental degradation and for helping to maximize economic returns on commercially forested lands. (SOURCE: GEMET)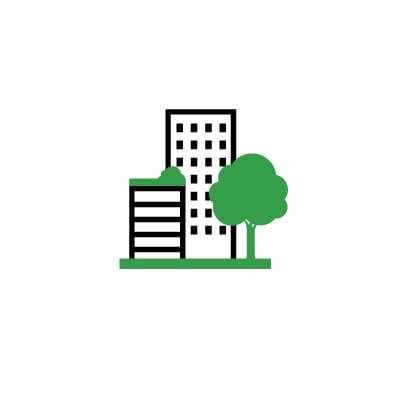 12. Urban Development (green-gray infrastructure)
Definition: Any physical extension of, or changes to, the uses of land in metropolitan areas, often involving subdivision into zones; construction or modification of buildings, roads, utilities, and other facilities; removal of trees and other obstructions; and population growth and related economic, social and political changes. (SOURCE: GEMET) Green infrastructure refers to natural systems, including forests, floodplains, wetlands and soils, protecting and enhancing nature and natural processes consciously integrated into spatial planning and territorial development to provide additional benefits for human well-being, to maintain and enhance the delivery of benefits to human society in the form of food, materials, clean water, clean air, climate regulation, flood prevention, pollination, and recreation among others. Gray infrastructure in contrast refers to man-made structures. "Green-gray" infrastructure mixes the conservation and restoration of nature (including natural coastal buffers such as mangroves and seagrasses) with conventional approaches (such as concrete dams and seawalls). (SOURCE: European Environment Agency)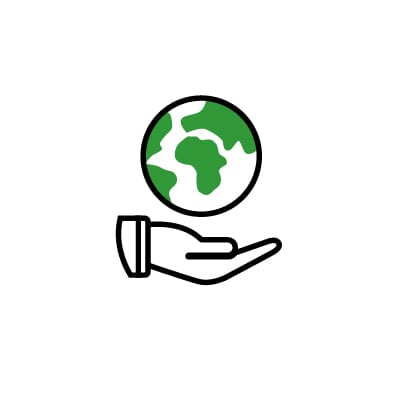 13. Sustainable Development
Definition: Development that provides economic, social and environmental benefits in the long-term having regard to the needs of living and future generations. Defined by the World Commission on Environment and Development in 1987 as: development that meets the needs of the present without compromising the ability of future generations to meet their own needs. (SOURCE: GEMET) Forestry and "sustainable development" have a strong connection as the term was originally introduced in the field of forestry, originating back to Hans Carl von Carlowitz, 18th century, Germany. It includes measures of afforestation and harvesting of interconnected forests which should not undermine the biological renewal of forests. (SOURCE: Die Zeit, 1999)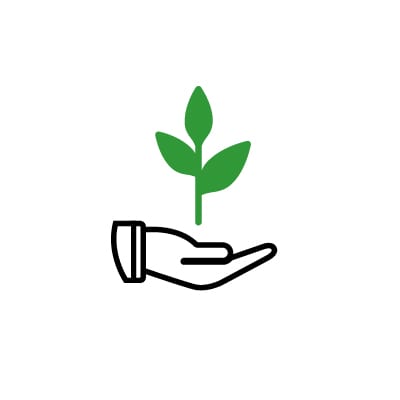 14. Sustainable Sourcing
Definition: Sustainable Sourcing is the integration of social, ethical and environmental performance factors into the process of selecting suppliers. The ultimate goal is to build strong, long-term relationships with suppliers. (SOURCE: ECOVADIS)
FAQs On Forests And Why They Are Needed
This section provides facts and figures from various sources and on four inter-related topics: urban climate resilience, the International Day of Forests 2021 and its main theme, deforestation, and ecosystem restoration.
This section presents a selection of already published articles, data sets and reports which we found useful.
Dr. Elvis Paul N. Tangem
Coordinator of Great Green Wall for the Sahara and the Sahel Initiative (GGWSSI) for the Africa Union

Tadashi Matsumoto
Head of Sustainable Urban Development Unit, OECD

Nicole Polsterer
Sustainable Consumption and Production Campaigner at Fern NGO
Tim Christophersen
Head, Nature for Climate Branch – Ecosystems Division, UNEP

Marcos Valderrabano
Programme Manager, Red List of Ecosystems, IUCN
More info
The GGWI is a Pan African flagship programme aimed at resilience building in the Dry lands of Africa through a mosaic of sustainable land management, restoration and sustainable economic development projects. Dr. Tangem has a solid academic background in the fied of ecology & management from intenrationally recognized universities.
More info
Although Mr. Matsumoto academic background is mainly in the area of wireless mobile communications, in general, his highest focus has been given to the research on iterative (Turbo) processing for equalization and multi-user detection in broadband mobile communications and information theoretic convergence property analysis of the techniques for the last 5 years at OECD.
More info
Nicole Polsterer is Fern's campaigner on Sustainable Consumption and Production patterns. Fern is a non-governmental organisation aimed at making the EU work for forests and people, who depend on them. Prior to joining Fern, Nicole has mainly worked for the United Nations in different capacities in Brussels, New York and Paris. For the United Nations Environment Programme she coordinated the Global Outlook on Sustainable Consumption and Production Policies. Her other work experience includes leading a team of researchers at Sustainable Europe Research Institute in Vienna. Her focus areas were product environmental footprints and related business advisory services. Nicole's desire to effectively communicate complex policy issues to a wider audience led her to pursue documentary filmmaking. Nicole holds Master's degrees in Business Administration and Economics as well as International Management from the Community of European Management Schools and postgraduate diplomas on International Development and Peacekeeping from the United Nations University. Nicole speaks German, English, French and Spanish.
More info
Coordinator of the Freshwater, Land and Climate Branch at UN Environment (UNEP), the UN Development Programme (UNDP) and UNEP to reduce deforestation in developing countries. He is a German national and holds a Master's degree in forest engineering and conservation from Dresden University of Technology.
More info
He has worked for IUCN Centre of Mediterranean Cooperation since 2010. As Ecosystem Programme Officer of IUCN MED he coordinate projects on terrestrial ecosystem management covering a wide range of conservation challenges including protected area management, climate change adaptation, landscape restoration, community management and governance and Important Plant Areas.

Ashleigh Brown
Camp Coordinator and Co-founder of Ecosystem Restoration Camps
Terra Virsilas
Inner Forests Manager, WRI

Todd Gartner
Director and Nearby Forests Manager, WRI
Frances Seymour
Co-Founder, Cities4Forests

Jean-François Bastin
Associate Professor at Gembloux Agro-Bio Tech, Research Fellow NASA Jet Propulsion Laboratory
More info
She has worked across the world in various contexts over the past eight years, training librarians across Africa, before setting up Ecosystem Restoration Camps in 2017. She lived at the first camp in Spain for a year, before setting up a camp in Mexico and supporting the creation of camps in other parts of the world.
More info
Mrs. Virsilas is the Cities4Forests Inner Forests Manager at the World Resources Institute and the focal point for engagement with Baltimore, Honolulu, Los Angeles, Philadelphia, and Washington, DC. She contributes to research products on policy, design, and governance related issues at the intersection of urban forestry and integrated urban planning. She is certified in green infrastructure construction, inspection and maintenance with degrees in e.g. environmental planning.
More info
He is the Cities4Forests Director and the Nearby Forests Manager at the World Resources Institute. He is the focal point for engagement and leads a multidisciplinary team with a mission to better conserve, manage and restore forests, working landscapes, urban green infrastructure, and other ecosystems. He his Master of Forestry degree from the Yale School of Forestry and Environmental Studies and a B.S. in finance from the University of Maryland's Smith School of Business.
More info
She is a co-founder of Cities4Forests and a Distinguished Senior Fellow at the World Resources Institute. Seymour conducts research and writing on forest and governance issues and advising WRI leadership on major initiatives. Seymour is one of the world's foremost authorities on sustainable development whose extensive research, leadership and management experience has given her a deep understanding of the environment-related opportunities and challenges facing developing countries.
More info
He is an ecologist and a geographer using remote sensing to study the relationship between global change and terrestrial ecosystems (Global Change Ecology). Taking the most of the information from the ground and from space, he developed applied research to better understand the role of vegetation in the global carbon cycle and to address climate change issues through the development of ecosystem restoration strategies.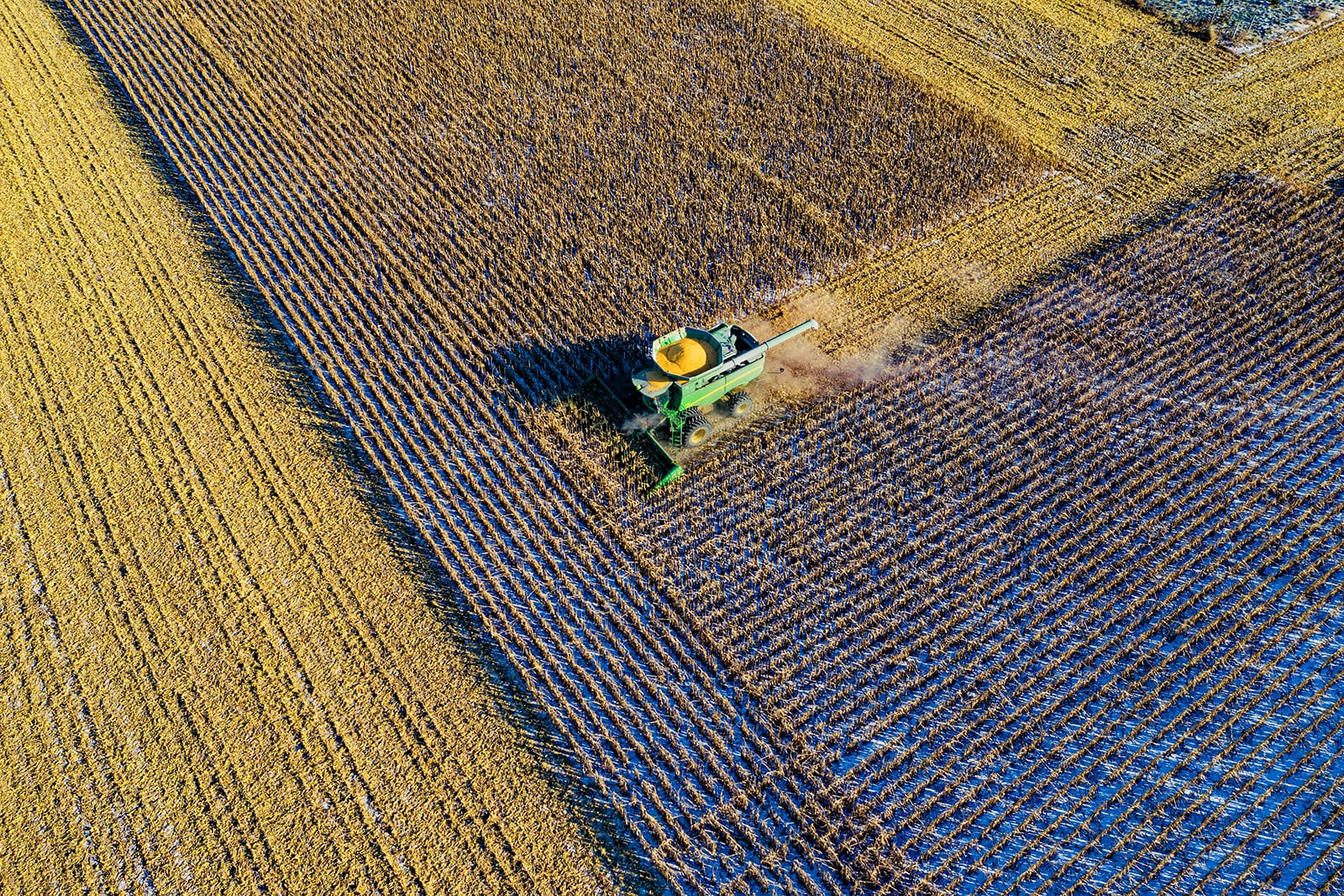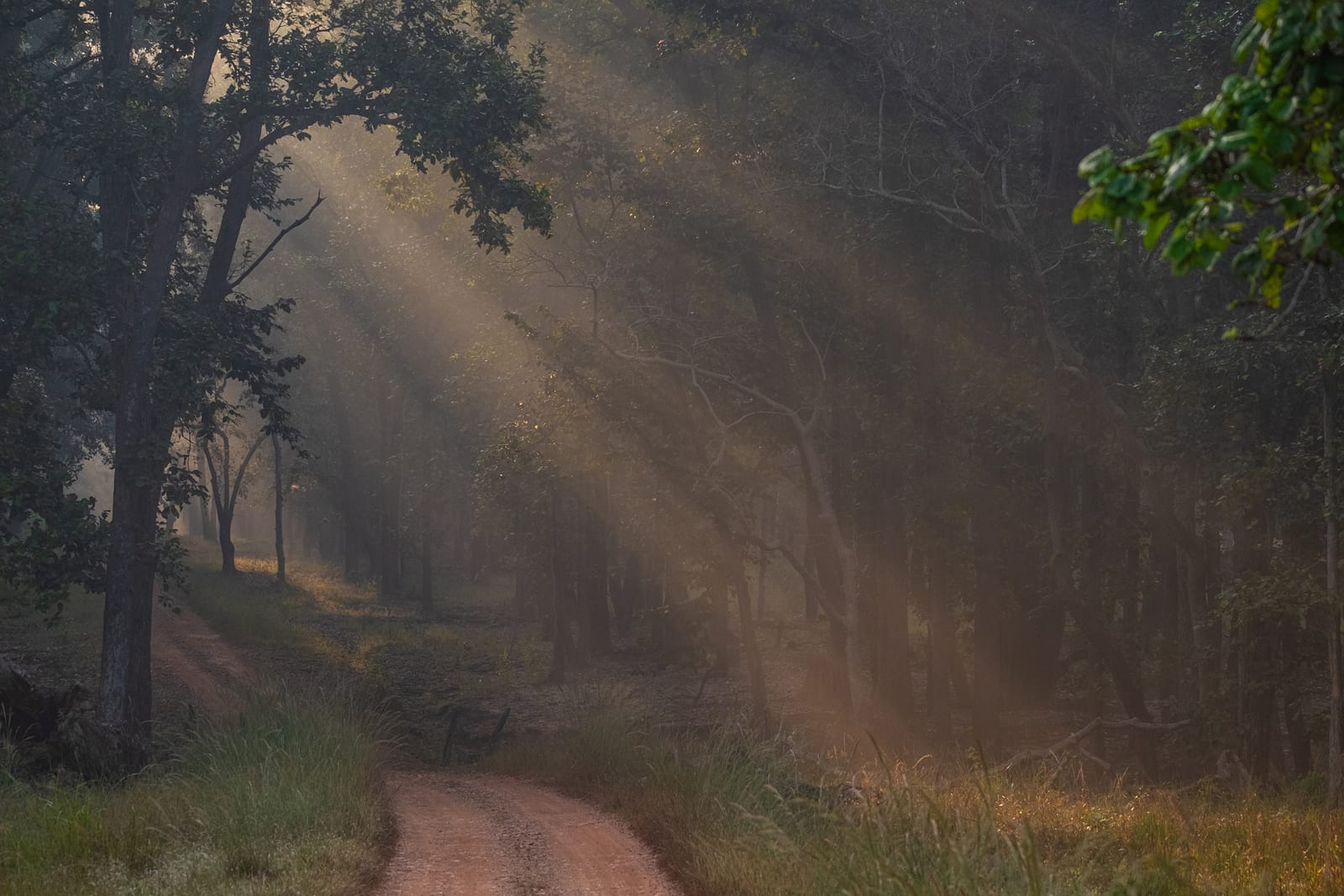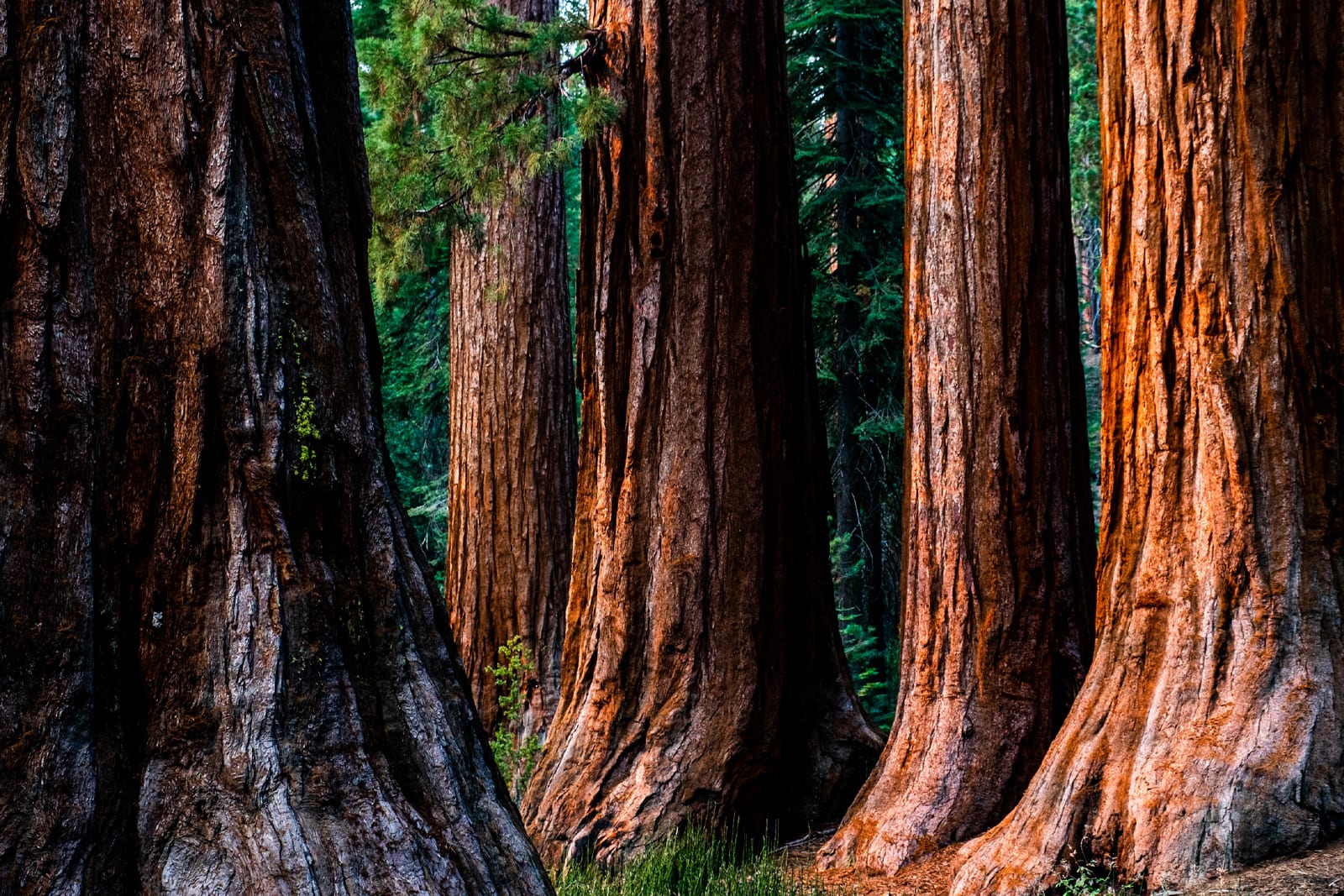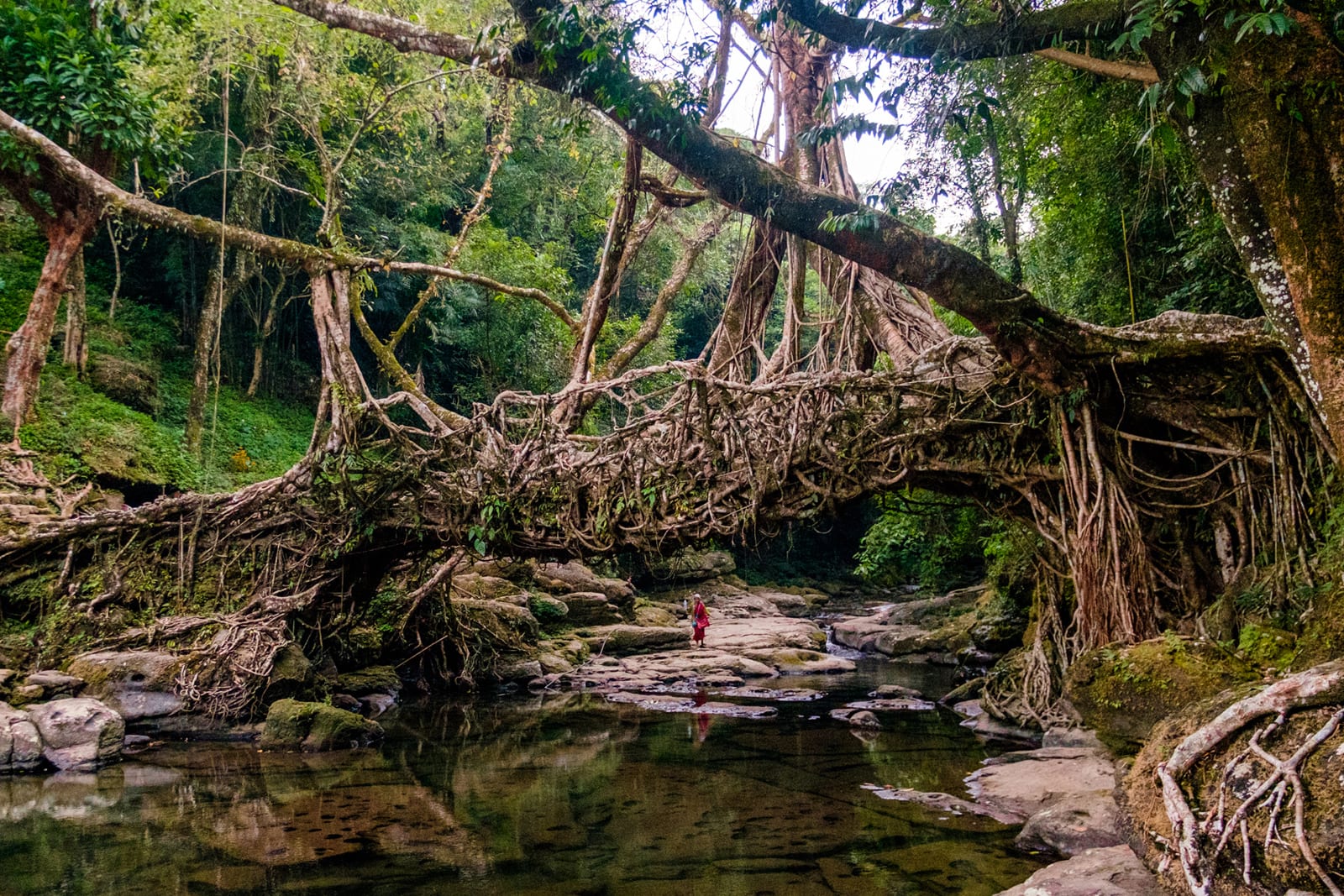 Cities4Forests prepared the following visuals for you to use in your reporting with a focus on the health benefits of forests to people and cities. Why? Because health and well-bring is one of the 4 main themes of Cities4Forests and because the theme of the 2021 International Day of Forests (21 March) is "a pathway to recovery and well-being" which is all about health.