22 APRIL – 15 JUNE 2020
At the start of a new decade – the UN Decade on Ecosystem Restoration – our collective challenge as humanity is more obvious than ever before: how to live in greater harmony with nature.
Post an image with your friends, family, or colleagues with forests and trees.
Join the photo contest and reconnect with nature – try to catch some bees!
Share your photo via a public post on Instagram
or Facebook or via the online form
1 post = 1 tree
Together with Reforest'Action, Cities4Forests commits to planting up to 2,000 trees in Northern Sumatra, Indonesia. Many mangroves are replaced by palm oil trees, unable to protect the coast from strong waves. We will contribute to planting five species of mangroves in this location to restore local biodiversity and to protect the coastlines from flooding and the rising sea levels.
Reforestation of mangroves in Northern Sumatra – essential to protect the people and the village from flooding. Photo: Reforest'Action.

BEST FOREST IMAGE
This award will be evaluated by an international jury of experienced photographers, communicators or designers. (Meet the jury soon!)
Prize
$250 USD
Evaluation Criteria
This award will be evaluated on the aesthetic quality of the image and the relevance of the shot in capturing the value of forests.

MEMBER CITY AWARD
The city that contributes the most posts will win the Cities4Forests Special Communication Support in developing a local campaign.
Prize
Cities4Forests Special Communication Support.
Evaluation Criteria
This award is restricted to the Cities4Forests network and all posts must include: #ForestChallenge + Tag Location.
May the city with the most posts win!

This prize goes to the image that collects the most likes, shares, comments. Time to reconnect with nature!
Prize
$250 USD
Evaluation Criteria
Trolling and paid promotions of individual posts are disqualified. Only original and authentic posts will be accepted for the challenge. See our Terms & Conditions.
All photos need to be submitted via a public post on Instagram or Facebook
or the online form between 22 April and 15 June 2020.
For more information, please see the Terms and Conditions.
Motive
Share a photo of people with trees or forests at your home, in or nearby your city.
People
Focus on the human element of our relationship with trees and forests.
Location
Participants must add the location.
Language
Participants can share stories in their own language.
Story
Add a caption telling us your story as a powerful way to inspire others.
Age

Minimum 18 years old.
*If Instagram or Facebook is not available you can submit your photo via info@cities4forests.com with the subject line: Forest Challenge
Opening
On the UN Earth Day (#Earthday), we launch the Forest Challenge via our network around the world.
Closing
The campaign runs through UN World Environment Day on 5 June (#ForNature) for nearly 2 months. Any photos submitted after this date will not be considered for the awards.
Awards
On the UN International Day of Tropics, we announce the amount of trees planted in a tropical forest and the 3 awards.
Cities4Forests collaborates with the following organizations to advance forest-related climate action.
An international jury composed of professional photographers, designers, and communication and research experts will select the winner of the Best Forest Image Award. The evaluation will be based on a combination of technical merit, aesthetic appeal, and meaningful content. Special attention will be given to the connection between people, cities and forests.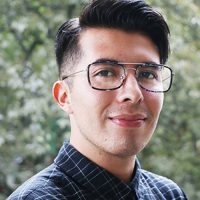 Eliseo G. Gasca is the social marketing coordinator at the World Resources Institute Mexico. His experience covers the development and implementation of communications and influence strategies, branding, visual communication, and marketing for sustainable development projects.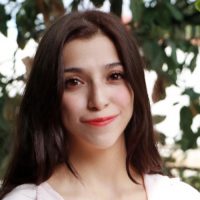 Erika Vilchis is the graphic designer of the World Resources Institute Mexico. She is responsible for the creation of graphic and audiovisual materials for dissemination, and for supervising that the visual guidelines of the institution are used correctly.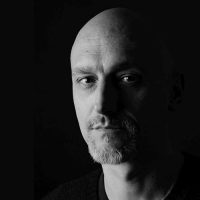 Michel Petillo is a Brussels-based freelance fine art and documentary photographer. He started out as a photographer at the Berlin School of Photography in 2009. His documentary work is inspired by current social, political, religious and environmental issues, producing images that fall midway between fine art photography and classic documentary work.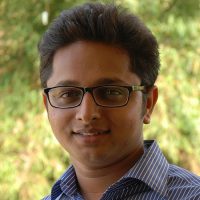 Rajeev Malagi is a Manager with the Urban Development and Accessibility team at WRI Ross Center for Sustainable Cities. His work focuses on improving public spaces and safe accessibility in cities. Rajeev is an avid photographer and documentary filmmaker and has participated in and won several film-making and urban design competitions.
Reidinar "Dinar" Juliane is a Communications Specialist at WRI Indonesia. She develops and implements communications strategies for WRI Indonesia as an organization as well as for projects in the areas of forests and landscape, climate change, and sustainable development.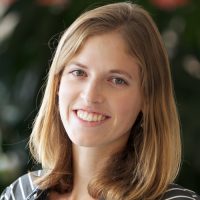 Sabin Ray is Research Manager at WRI for Cities4Forests. She leads the WRI team's global research, helping deliver actionable tools and insights for cities to maximize the benefits from trees and forests for water, air quality, biodiversity, climate, economic development, and more.
Scott Francisco is a Co-founder and director of Cities4Forests, and the Founder and Director of Pilot Projects Design Collective in Montreal and NYC. Scott's work on the design of urban infrastructure in partnership with forests has led to the formation of numerous international networks such as Wood at Work and The Future of Forest Work and Communities.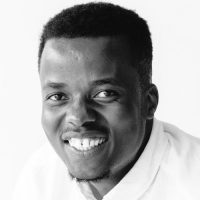 Serrah Galos is a photographer based in Rwanda. His mission is to show the beauty of African communities. The art of photography is his voice for telling stories of hope and redemption.
Photos submitted via the form
Like your favorite photo!
Photos posted on Instagram
Share, like, comment, and nominate your friends to join the #ForestChallenge today!