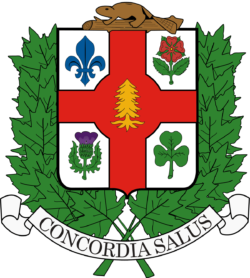 Montréal, Canada's second most populated city, joined Cities4Forests in March 2019. It is named after Mount Royal, the triple-peaked hill located in the center of the city. In 2019, Time Out ranked Montréal as the sixth-best city in the world for its diversity, affordability of living, and vibrant culture.
Green Spaces To Tackle Urban Heat
About a quarter of Montréal's area is covered with trees, making it one of the world's greenest cities. In 2005, the Montréal City Council instated a tree-centered policy as part of its efforts to protect and preserve Montréal's trees, and in October 2020, it unveiled a plan to convert a central artery in the city's downtown into an urban forest featuring space for pedestrians in its public square. The efforts reflect the city's desire to create more green space and reduce Montréal's heat island effect.
Non-governmental organizations based in Montréal are also starting to take part in the effort to green the city. Between 2011 and 2017 the Société de Verdissement du Montréal Métropolitain helped increase the city's canopy cover by 2.8% by promoting tree planting on private land. In addition, the Montréal Urban Canopy Project – an initiative by Tree Canada – seeks to plant 50,000 new trees on private property by 2022. The city has also partnered with Bois Public to repurpose 3,600 ash trees on city property lost to the Emerald Ash Borer since 2016. In May 2021, Montréal's Mayor, Valérie Plante, announced a plan to build a new public park with a focus on building an urban forest in Montréal's Quartier des Spectacles.
Trame Bleue Et Verte: A Recreational Tourism Network That Promotes Resiliency And Protects Metropolitan Natural Environments
The archipelago of Montréal is one of the most biodiverse areas in the province of Quebec and is under pressure as the growing metropolis threatens to expand into the remaining natural assets of the region, in particular rivers and large green spaces. Fundamentally, the Trame aims to mitigate potential flooding, urban heat island effects, and promote biodiversity while improving metropolitan quality of life. Since its inception, the Trame continues to increase accessibility near residential and commercial districts, connect these sites with cycle and walking trails, and increase connection to public transport.
Officially launched in 2012, this vast metropolitan site has become a flourishing network of interconnected areas which now constitute vital natural infrastructure for Greater Montréal and its inhabitants. With 150 projects carried out since 2002, 44 participating municipalities, $211M CAD in investments, 800 hectares of newly protected forests, and 170km of new cycle and walking trails, the network has consolidated the recreational and tourism roles of the sites by simultaneously promoting the preservation of their heritage and landscape importance and by developing a critical mass of attractions and services.