Mersin is a province in southern Turkey, on the Mediterranean coast, situated between the East Mediterranean on the South and the Taurus Mountains on the North. The metropolitan area of Mersin is home to approximately 2 million inhabitants, and with the country's largest seaport, it is an important hub for the economy.
The city is aiming to increase the urban forestland to support the water cycle, protect the environment, and improve air quality, which is a rising challenge for the growing city.
Further, located on the Mediterranean coast, the city faces water scarcity challenges, exacerbated by climate change. To increase water efficiency, the General Directorate of Mersin Water and Sewerage Administration is using the SCADA system for the monitoring and control of the technological parameters in the water distribution stations, which will allow the optimum functioning of the pumping system, safety, and endurance growth in the equipment, installations exploring. In this way, efficient energy usage and optimum administration of the drinkable water are obtained. The arrangements of making the rainwater harvesting system obligatory in Mersin are also in the process, aiming to support the development of a water-efficient city.

"It is necessary to raise awareness to create environmental awareness in society. Every citizen has the right to live in a clean environment. You can be sure that we will work with all our forces to create a better and more livable environment."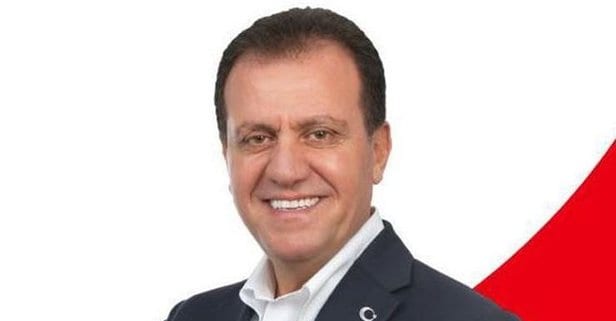 Mr. Vahap Seçer
Mayor of Mersin Metropolitan Municipality
The city's coastline is covered with different types of trees mostly palm, date, citrus, and cedar, myrtle tree is known as the Mersin tree among locals. There are approximately 100.000 Citrus trees, 40,000 olive trees, and 25.000 grape trees in the province. Calabrian pines are common in the forests. Egyptian vultures also called the white scavenger vulture or pharaoh's chickens (Neophron percnopterus) are commonly observed in the skies of Mersin.
The city has is close to a number of national forests and parks including Müftü Viyadüğü, Gemiciler Sitesi, Gelincik Tepesi, and Kuyuluk Nature Park.